8 February 2018 14:13 (UTC+04:00)
8 293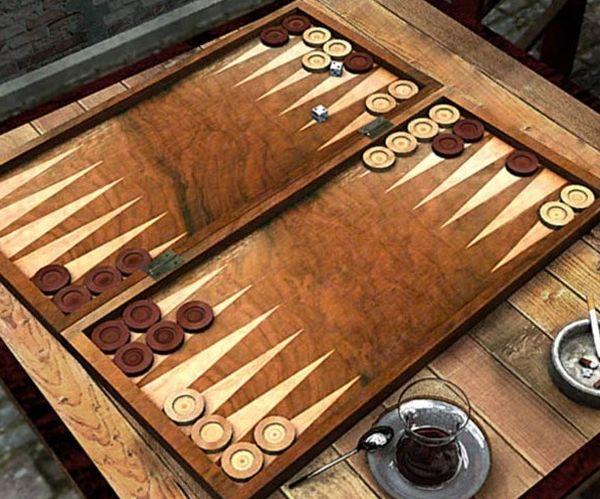 By Laman Ismayilova
Azerbaijani scientist Rasul Ahmadov has invented new rules for playing backgammon.
He received the first patent in the history of world sports for this game. The scientist, Ph.D. in chemistry told this in an interview with Sputnik Azerbaijan.
Board game in backgammon has five-thousand-year history. In total, there are 101 games for the traditional backgammon board.
The game is played in its own way by Uzbeks, Georgians, Americans, Russians, Turks and other peoples. But Azerbaijan has not yet invented its own version of the game until Rasul Ahmadov.
He came up with two types of backgammon boards and six versions of the game.
"I have been invited to international competitions, I go there, but I do not compete. During these tournaments, I just demonstrate my own game," scientist said.
In Azerbaijan, backgammon, also known as nard is played with 30 checkers - 15 pieces per player, bones with numbers and 24 cells on each side of the board.
Ahmadov thinks that his game is suitable for more intellectually developed people. His game includes 40 stones, 32 cells and bones have eight faces. The boards differ from traditional ones. The rules of the game are also different.
The game invented by scientist is based on the popular backgammon game and is called "Azerbaijani backgammon". His second game is called "Azerbaijani Longmamon".
The inventor would very much like to see his games come to the international level. He counts on the help of relevant state structures. If these championships are held, then, according to Ahmadov, Azerbaijan will gave the world a new intellectual board game.
Notably, there are only a few countries in the world who invited intellectual board game, including Egypt (checkers), India (chess), Iran (backgammon), China (domino), and Japan (go).
"Azerbaijan can be the sixth in this list. Domino championships have been held for a long time. In Azerbaijan, dominoes are an exclusively entertaining game," Ahmadov said.
The inventor came up with a game of backgammon for children where stones have four sides. There are 20 pieces, 16 cells and only four games. Ahmadov believes that this game will positively impact on children, in terms of intellectual development.
---
Laman Ismayilova is AzerNews' staff journalist, follow her on Twitter: @Lam_Ismayilova
Follow us on Twitter @AzerNewsAz
Related News