Turkic states to switch to common customs procedures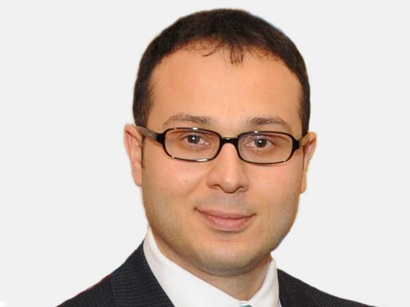 By Nigar Abbasova
Member states of the Cooperation Council of Turkic speaking states will sign protocols on the application of common customs procedures and standards, Trend reported referring to Secretary General of the council Ramil Hasanov.
He mentioned that the implementation of common customs procedures will allow to unite the customs structures of all the member countries, as well as to apply more simplified and transparent customs procedures for transit cargo transportation.
Hasanov underlined that the signing of the protocols will lead to further facilitation of intergovernmental work, and will provide for the application of the same standards in different countries at the same time.
"Currently, the Council implements two projects - the Silk Road and Kervansaray, and we want to strengthen and expand them. These projects are aimed at an even greater simplification of the existing activities in the field of customs, as well as a full transition to e-systems not only in Azerbaijan, but also in all the council member countries," he added.
The unification of the customs regulations and procedures is expected to contribute to the enhancement of cooperation in the customs field among the member states.
Negotiations are currently going on between the members of the working group, and the good news is that the parties have already reached an initial agreement, Hasanov noted.
"As you know, the customs sphere is closely related to the transportation sector and economy in general. We, as the Cooperation Council of Turkic Speaking States, coordinate the activities of transportation and economic ministries, as well as the customs structures," he said.
"Cargo transportation from China to Europe and back, especially, via the Trans-Caspian international transportation corridor, strengthening the customs activities, as well as holding discussions on resolving the problems plays a major role for us," Hasanov added.
Azerbaijan has already taken certain steps in order to facilitate customs procedures within the country.
In order to ensure the highest efficiency of the customs system the country has recently switched to the electronic declaration of goods and transport facilities, which is expected to open opportunity to speed up the registration process, to eliminate various bureaucratic obstacles, and save time. The "green" corridors have been introduced in the country with a view to ensure more rapid and transparent implementation of the customs clearance of goods and means of transport to facilitate a number of procedures.
The Cooperation Council of Turkic Speaking States was established in 2009 as an international intergovernmental organization, with the aim of promoting comprehensive cooperation among Turkic Speaking States.
Its four founding member States are Azerbaijan, Kazakhstan, Kyrgyzstan and Turkey. The main objective of the organization is strengthening peace and stability, promoting wide-ranging cooperation and disclosing the potential for common development amongst its member states. The council aims to serve as a new regional instrument for advancing international cooperation in Eurasian continent, particularly in Central Asia and Caucasus.
--
Nigar Abbasova is AzerNews' staff journalist, follow her on Twitter: @nigyar_abbasova
Follow us on Twitter @AzerNewsAz