1 April 2016 16:36 (UTC+04:00)
1 513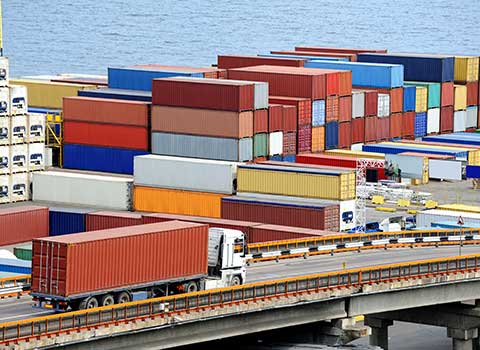 By Aynur Karimova
Azerbaijan has further reduced cargo tariffs with a view to enhance the competitiveness and efficiency of transit transport corridors passing through its territory and attract additional cargo traffic to these corridors.
The Caspian Shipping CJSC decided to make a 20-percent discount on tariffs for transportation of trucks on the Baku-Turkmenbashi-Baku route since March 31.
"Thus, the tariff for one way transportation (Baku-Turkmenbashi or Turkmenbashi-Baku) of one standard truck with a trailer with a length of 16.5 meters will be $1,072. If the driver purchases a round trip ticket beforehand, the tariff will be $1,716 instead of $2,144. This amount also includes the driver's ticket," the company reported.
The tariff for transportation of wheeled vehicles of less than or more than 16.5 meters in length is calculated in proportion to its length.
Last December, the company reduced the tariffs for transportation of trucks on the Baku-Aktau-Baku route by 20 percent.
The tariff for one way transportation of a standard truck with a trailer with a length of 16.5 meters was set at $1,200. If the driver purchases a round trip ticket (Baku-Aktau-Baku) beforehand, the tariff will amount to $2,100.
The new discount comes as a continuation of measures taken by the Azerbaijani government to boost the transport sector and reduce cargo transportation tariffs to attract new customers.
Akif Mustafayev, TRACECA (Europe-Caucasus-Asia) National Secretary in Azerbaijan, commenting on Azerbaijan's decision on discount for cargo transportation tariffs, stated that Baku is taking active steps towards increasing the attractiveness of cargo traffic through its territory.
"Some time ago, Azerbaijan applied a discount on containers' transportation via railway, which amounted to about $200 per a container," he told Trend, adding that the new tariff for cargo transportation through the Caspian Sea is very acceptable.
Azerbaijan expects Kazakhstan and Georgia to follow Baku's tariff policy and make discounts on tariffs for cargo transportation in their territories.
"I expect that Kazakhstan and Georgia will follow the example of Azerbaijan and apply discounts. For transportation of containers, it will be a discount for each container, and if it's a car - for each truck. In case this method is applied, the attractiveness of our corridor will grow even more, and cargo flows both from Turkey and Eastern Europe will increase," he assured.
Recently, Kazakhstan has instead doubled the cost of registration of documents for one wagon in Aktau seaport - from 18,000 tenges up to 35,000 tenges (341.51 tenge = $ 1).
President of the Aktau International Sea Commercial Port, Mikhail Yalbachev believes that such a decision is aimed at not only saving drivers from overpayments and queues, but also creating most developed infrastructure in the territory of the port.
Mustafayev expects Kazakhstan's this decision not to affect the process of cargo transportation with Azerbaijan as the two Caspian-littoral states are bound by close and good relations in the field of cargo transportation.
"With this decision, Kazakhstan will eliminate the illegitimate fees, which were much more than the new tariff and increase transparency by introducing a system of "single window", and in general the carriers will not lose. This is only the initial stage of reforms, and increase of the cost will not affect the transport process with Azerbaijan, which introduces discounts on cargo transportation," he concluded.
Being a project of cooperation in transportation between the European Union and its Eastern Partnership countries in the South Caucasus and Central Asia, TRACECA is very beneficial for cargo transshipment. Currently, TRACECA member countries are Azerbaijan, Bulgaria, Georgia, Kazakhstan, Kyrgyzstan, Moldova, Romania, Tajikistan, Turkey, Turkmenistan, Ukraine, Iran and Armenia.
--
Aynur Karimova is AzerNews' staff journalist, follow her on Twitter: @Aynur_Karimova
Follow us on Twitter @AzerNewsAz
Related News