Airfare for AZALJET flights starts from 49 euro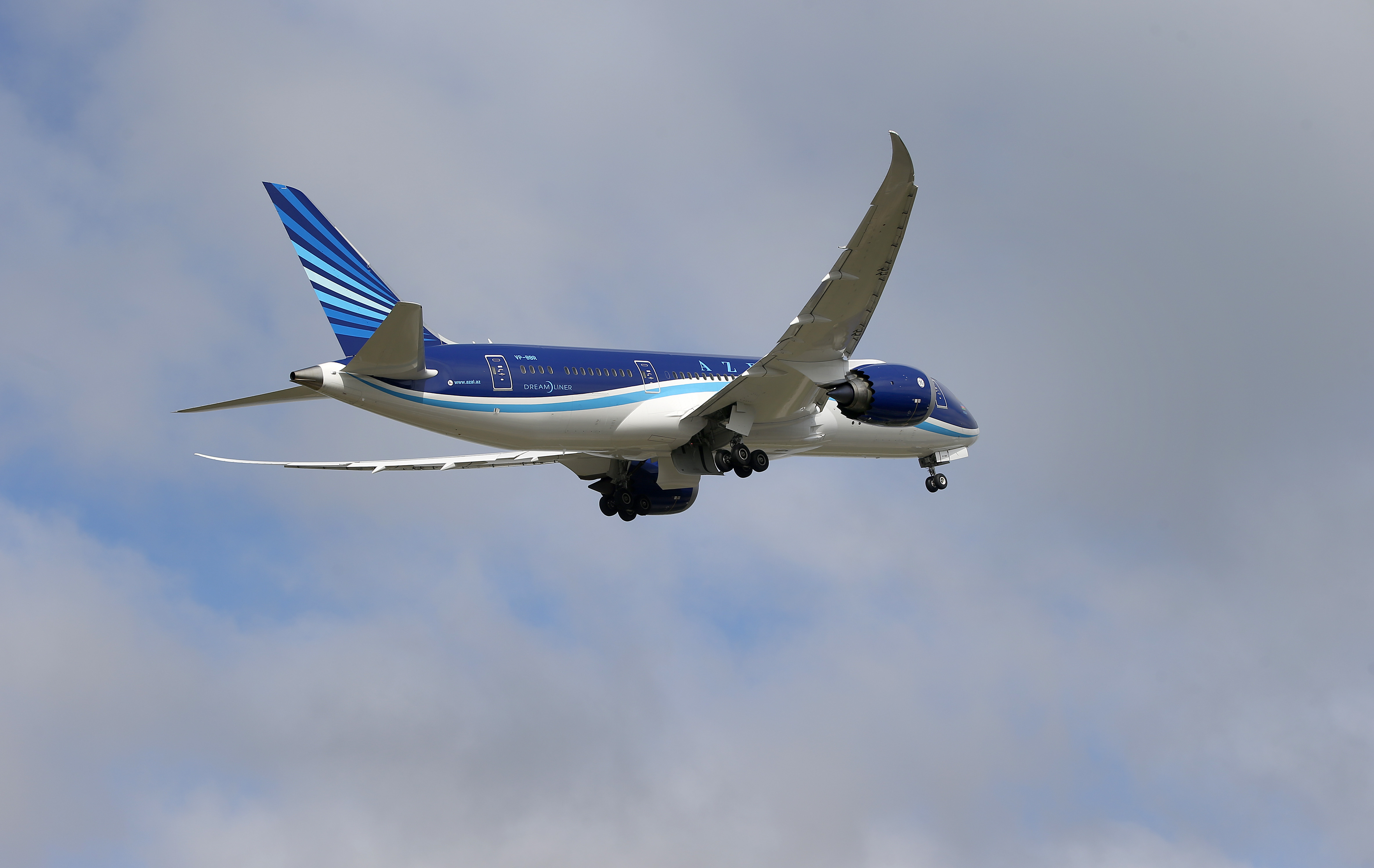 Low-cost brand of Azerbaijan Airlines, AZALJET will start operating flights from March 28 2016.
As previously announced, flights to the most popular destinations with duration of up to 3.5 hours will be operated under the AZALJET brand. These destinations include Moscow, Istanbul, Dubai, Tbilisi, St. Petersburg, Minsk, Kiev, Lviv, Tehran, Aktau, Kazan, Mineralnye Vody, Ankara, and the Turkish Antalya, Izmir, Bodrum and Dalaman resorts.
Three fare categories of Economy Class – Budget, Discount and Comfort will be available on the AZALJET flights. It will be possible to buy tickets at these fares from March 28.
Airfare of AZALJET flights will start from 49 euro for one way while departing from/to Baku on any of the above-mentioned destinations, and round-trip from 98 euro. This price includes all taxes and fees. The number of seats on airplane at this fare is limited.
Terms of Budget, Discount and Comfort fares do not include meals on board and allow carrying only hand baggage (up to 8 kg). Passengers can pre-order hot meals while purchasing air tickets at the sale offices, but in the case of purchase through the website passengers can inform about it via the call center (+99412-598-88-80 or *8880). Passengers will also be able to choose cold snacks and drinks on board.
Pre-payment of baggage fee (up to 23 kg) no less than 3 hours before the flight departure will cost 20 euro. Paying baggage fee after this time will be 5 euro more expensive.
The most affordable tickets for these destinations will be available while booking ahead the Budget fare, which does not provide for a refund or exchange tickets. Terms of the Discount fare allow returning air ticket or changing the date of the flight before the departure with 40-euro fine. Air tickets on the Comfort fare can be returned or exchanged before the flight departure without any additional fees, however after the departure - with fine.
After separating its own low-cost brand, Azerbaijan Airlines will continue to operate its classic flights, including baggage and a full range of meals on board as before.
Tickets can be booked on the website of the company www.azal.az and purchased at AZAL sales offices and official agencies.
To purchase tickets and for more information, please contact: (+99412) 598-88-80 or *8880. E-mail: [email protected]
--
Follow us on Twitter @AzerNewsAz