29 February 2016 13:20 (UTC+04:00)
1 798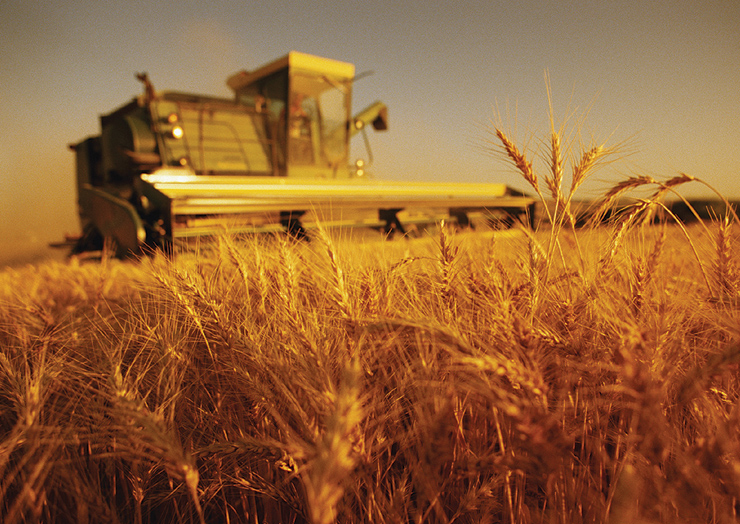 By Nazrin Gadimova
Azerbaijan achieved 6.6-percent growth in the volume of agricultural production in 2015.
Bakhish Ahmadov, the head of the department of state support for agriculture at the Agriculture Ministry announced about this while talking to local media.
Ahmadov added that the development of agriculture is one of the priority directions for the country. Azerbaijan, which is keen to diminish its dependence on the oil sector, sees the agricultural sector as a central direction in a bid to diversify the national economy.
"Azerbaijan supports the development of agriculture at the state level, as well as implements various agricultural projects aimed at increasing volume of domestic production and expanding range of the goods," he stressed, reminding that such projects are source of new jobs.
Ahmadov further said that the Ministry is taking different steps aimed at developing the agricultural sector in different regions of the country. Farmers are provided with high quality seeds and fertilizers, as well as supplies of materials and machinery for the regional agricultural departments improved.
"We were given a task to bring agriculture to the next level," he said, adding that last year was remembered with the expansion of the state support for agricultural development.
Ahmadov noted that 'Agroleasing' OJSC provides 40 percent discount on the initial cost of the agricultural equipment.
Last year more than 4,000 technical equipment users managed to get the benefits worth $31.9 million. Over the last two years, about 7,000 units of farming plant mainly manufactured in Europe have been purchased and leased, he emphasized.
"As you know, the government provides subsidies for fuel and engine oil. The amount of subsidies granted for this purpose has been increased by 25 percent," Ahamov added.
Moreover, the official said this year the government would begin to pay 40 percent of the modern irrigation systems value.
"This support of the state is necessary because in this case, we will move from the traditional method of irrigation, which leads to salinization and disintegration of soil, to the modern method of irrigation that saves water resources," Ahmadov stressed.
Also, the breeders will be given a subsidy in the amount of $63.8 for every calf born using artificial insemination, he added.
Moreover, Azerbaijan is keen on developing electronic agriculture, an emerging field focused on the enhancement of agricultural and rural development through improved information and communication processes. E-agriculture involves the conceptualization, design, development, evaluation and application of innovative ways to use information and communication technologies in the rural domain, with a primary focus on agriculture.
The agricultural sector is important in Azerbaijan not only to increase export potential, but also to restore and protect the country's food security.
Enjoying advantageous geographic location Azerbaijan has all possibilities to increase food security and production in the country.
As a result of agrarian reforms carried out in Azerbaijan, the guarantees were made for the dynamic development of agriculture.
--
Nazrin Gadimova is AzerNews' staff journalist, follow her on Twitter: @NazrinGadimova
Follow us on Twitter @AzerNewsAz
Related News