3 June 2013 16:05 (UTC+04:00)
1 054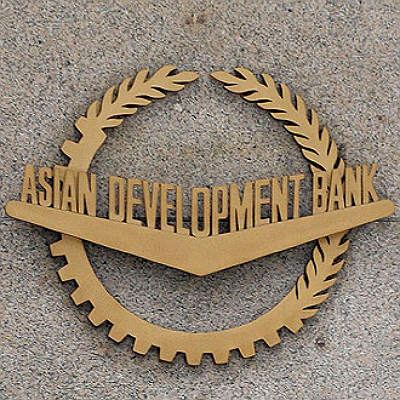 By Gulgiz Dadashova
The Asian Development Bank forecasts that Azerbaijan's non-oil sector will be the major driver of growth in 2013 and the next few years.
In its 'Asian Development Outlook 2013: Asia's Energy Challenge' report, the bank said that growth is forecast to accelerate to 3.1% in 2013 and climb further to 4.8% in 2014, mainly because of public spending outside the oil sector and, in 2014, some increase in oil production.
"Energy output will grow little through 2015 but is expected to expand more once gas field development is completed and the exploration of new oil fields proves successful, most likely after 2015. Planned public spending will boost public investment, while ongoing energy projects will increase foreign direct investment. New regulations on capital adequacy may allow increased lending to boost private investment," the report says.
In 2012, Azerbaijan's economic growth recovered, reaching 2.2 percent on the back of a more moderate decline in oil output than in 2011 and continued strong non-oil growth of 9.6 percent, supported by public spending.
On the supply side, the ADB forecasts that industry will contract slightly in 2013 as oil output falls, before it revives in 2014.
"The 2013 fiscal budget includes support for regional development diversifying away from oil. Higher public spending and private investment are forecast to drive annual construction growth of 18.0%. Agriculture is expected to grow by 5.0%-6.0% annually as irrigation projects and reclamation progress. The government's food security program aims to eliminate the need for wheat imports by 2015," the report said.
The ADB expects that revenues will grow each year by 20% and expenditures by 27%.
"The State Oil Fund transfers should continue to provide about 60% of budget revenue. Salary increases, social development spending to support minimum living standards, the payment of pension plans inherited from the Soviet Union, and public investment outlays will be the main drivers of government expenditure in 2013," the report reads.
The Bank also reports that open market operations and changes in the refinancing rate will guide broad money growth.
"New regulations on capital adequacy are expected to stimulate the consolidation of some smaller banks or else foreign investment in them. Regulations may require successful banks to diversify their portfolios. However, delays in privatizing the one state-owned bank - the International Bank of Azerbaijan, which holds at least 40 percent of all bank assets - will continue to constrain the banking sector, signaling a lack of progress in stimulating private sector activity.
"The current account balance is forecast to decline to 13.0% of GDP in 2013, reflecting rising imports of wheat, automobiles, home appliances, equipment for ongoing energy projects. The services deficit may widen, reflecting rising demand for imported services in the hydrocarbons sector. In 2014, the current account surplus is expected to rise to 17.0% of GDP , as output in the main Azeri-Chirag-Ginashli oilfield is expected to increase slightly. In sum, exports, led by hydrocarbons, are expected to contract by 2.1% in 2013 before reversing direction to grow by 1.7% in 2014," the report reads.
According to the report, development in the hydrocarbons sector and investment will boost imports of machinery and equipment and keep inflows of foreign direct investment high, though lower than in peak years.
The Bank reported that also structural reforms in several areas, such as simplifying taxpaying and easing access to credit, will be important to encourage investment outside of the oil sector.
"The government's recently issued Strategy 2020 aims to double growth in GDP per capita, mainly by expanding activity beyond oil, which is expected to grow at least 7% annually. Achieving these targets will be difficult without improving the business environment and private sector initiatives," the bank said.
The new strategy is designed to promote regional development, mainly through government projects to improve regional infrastructure.
"The new strategy targets diversifying the economy by encouraging innovation and expanding advanced technical facilities to enable a shift toward knowledge-based industries. Since 2008, growth in the information, communications, and technology sector has averaged 20% a year, reflecting the government's strong commitment to improve its products and e-services. Further development of the knowledge-based economy may encourage additional investments in human capital and capacity building," the report concludes.
Azerbaijan approved Development Concept "Azerbaijan 2020: A Look into the Future" in late 2012. The need for such a concept is explained by the fact that the country is entering a new phase in its development.

The key strategic vision of the concept is to take into consideration the existing opportunities and resources to achieve sustainable economic growth and social prosperity in Azerbaijan, ensure effective state governance, rule of law and complete exercise of all human rights and freedoms, and reach a development stage characterized with an active status of civil society in the country's public life.
Related News