19 December 2012 16:10 (UTC+04:00)
1 857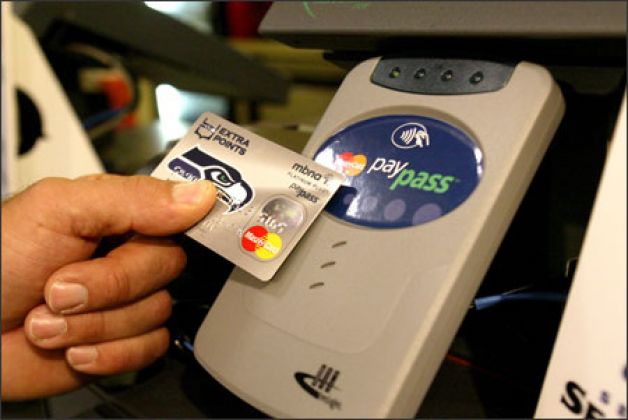 By Nigar Orujova
International payment system MasterCard will launch touchless bank cards in Azerbaijan next year, MasterCard Country Manager Hakan Acar said on Wednesday.
The PayPass technology is currently used in 48 countries worldwide and will be an innovation in the Azerbaijani market. The PayPass bank card is a new global offering that makes it easier and faster for customers to make purchases in stores and online, by allowing those purchases to be made with a single click or tap of the payment card or other payment device, such as a phone or key fob rather than swiping or inserting a card.
Acar said the company plans to introduce these cards in Azerbaijan in the first half of 2013.
"We are working closely together with banks in this direction, and we have already started discussions on the technical details with some of them," he said. "These cards are designed for small purchases in real time mode. They are convenient for use in cinema, fast food restaurants, supermarkets or taxis. A lot of banks are interested in this opportunity."
According to Acar, such a card makes merchandise and service payments possible with one touch. It is sufficient to push the card against the contactless reading device at cash registers or terminals to make a payment. This technology will be available at all devices with MasterCard PayPass logo.
MasterCard, an American corporation headquartered in New York, concluded a nine-month PayPass market trial in Florida in 2003. More than 16,000 cardholders and more than 60 retailer locations were involved in the trial.
MasterCard made PayPass Wallet Services available to partners in the third quarter of 2012, initially in the U.S., Canada, U.K. and Australia.
"We think of MasterCard's mission as using technology to make payments safer, simpler and smarter, and this is just one of the ways we're progressing toward [fulfilling] that mission," said Ed McLaughlin, MasterCard's chief emerging payments officer.
The PayPass network includes both online and contactless payments, and gives merchants a consistent option to accept electronic payments across multiple channels.
PayPass operation is considered to be safe, as the card should not be given to the cashier to make a purchase. The card is always in the cardholder's hands and the cardholder controls the process. Money from the card cannot be withdrawn from the card for a second time after the purchase, as the terminal produces a voice signal and switches off when the transaction goes through.
PayPass is expected to be integrated into mobile phones soon. MasterCard has worked with Nokia, AT&T Wireless, and JPMorgan Chase to incorporate MasterCard PayPass into mobile phones using Near Field Communication technology, in Texas.
Near Field Communication payments can be made in-store by tapping your mobile phone, and a new PayPass online element lets you check out at a retailer by clicking a PayPass button -- automatically providing your shipping and payment information to a retailer without having to fill that information out each time you pay.