2 May 2018 10:07 (UTC+04:00)
2 834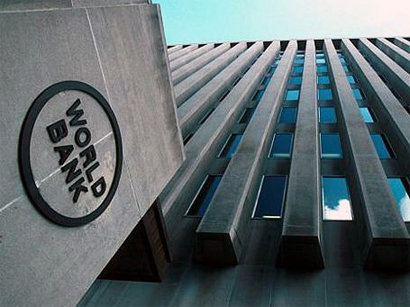 Trend:
The World Bank (WB) has prepared a new strategy for Azerbaijan on solid waste management, the Bank's local office told Trend.
The source said that from the first to the fourth of may Baku will host a mission of the World Bank, which will discuss this strategy with the government of the country. The mission is headed by senior specialist of the Bank for city development and the head of working group of the project Kremen Yonkov.
The strategy was developed within the framework of the eponymous project approved by the World Bank in 2008. Its cost is $41.5 million, of which $29.5 million fall to the bank's share.
In 2013, the bank also provided additional funding in the amount of $ 47.1 million. The project is expected to be completed by the end of August 2018.
The document published by the bank says, the financing of the project, as well as most of the envisaged activities are actually completed. In particular, the modernization of the Balakhani landfill site has been completed, equipment has been purchased for collection of waste in Baku, and the capacity of Tamiz Shahar Company has been expanded, etc.
Azerbaijan joined the World Bank group in 1992.
--
Follow us on Twitter @AzerNewsAz
Category News