9 November 2017 11:16 (UTC+04:00)
4 001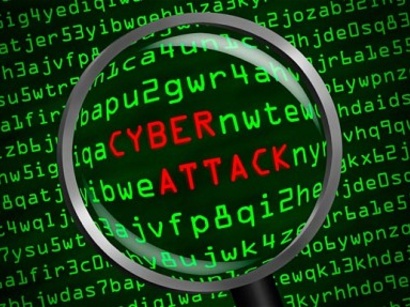 By Rashid Shirinov
One of the main problems of the extremely computerized modern world community is its vulnerability to criminal cyber attacks, targeting individual people, private companies, and even entire states. In this regard, it is very important to use mechanisms able to protect from these threats.
For 10 months of this year, 5,500 corporate users in Azerbaijan were subjected to cyber attacks, representative of Kaspersky Lab in the country Mushvig Mammadov told Trend on November 8. On average, every user was exposed to 50 attacks.
"The main cause of cyber-incidents is malware. According to our research, this also happens due to the low level of knowledge of cybersecurity employees in companies, that is, clicking different links and opening files received from unknown addressees," Mammadov said.
From this point of view, he added, it is important to conduct trainings among employees of companies, but this practice is not applied at the proper level in Azerbaijan.
The report by Kaspersky Lab titled Information Technology Security Threats, published in the second quarter of 2017, showed that 22.81 percent of computers in Azerbaijan are at risk of infection via the Internet, which is about 24 percent less compared to the first quarter of this year.
In order to protect a computer from any kind of cyber attacks, the user should use antivirus programs and be attentive while surfing the Internet, not visiting suspicious websites and using such applications.
Additionally, it is advised to regularly back up the data stored on computer. Even if the computer has never been subject to malware infection, damage of hard disk or other components can greatly complicate access to important information in the future. Therefore, data backups should be done on a regular basis.
Web threats pose a broad range of risks, including financial damages, identity theft, loss of confidential information/data, theft of network resources, damaged brand and personal reputation, and erosion of consumer confidence in e-commerce and online banking.
Today, Azerbaijan is one of the leading countries implementing high technology in the region. The country is confidently striving to enter the world's ICT race.The cyber security center, created in 2013, aims to protect users from online threats, malware cyber-attacks and other adversities.
In Azerbaijan, the population is highly computerized and computer skills have become a major requirement for all applicants.Today, the number of Internet users in Azerbaijan exceeded 7.8 million in first half of 2017, accounting for 78.2 percent of the country's population, according to Statistical project Internet World Stats. The country ranks first among the countries of Post-Soviet region for the level of broadband internet penetration.
the South Caucasus country is one of the leading countries implementing high technology in the region, outrunning many neighbors, according to recent survey that measures the commitment of Member States to cyber security in order to raise awareness.​​
Azerbaijan with 0.559 points stands 48th in the Global Cybersecurity Index (GCI) of the International Telecommunication Union (ITU), covering 193 countries, leaving behind many CIS countries.
---
Rashid Shirinov is AzerNews' staff journalist, follow him on Twitter: @RashidShirinov
Follow us on Twitter @AzerNewsAz
Related News