1 December 2016 13:11 (UTC+04:00)
2 730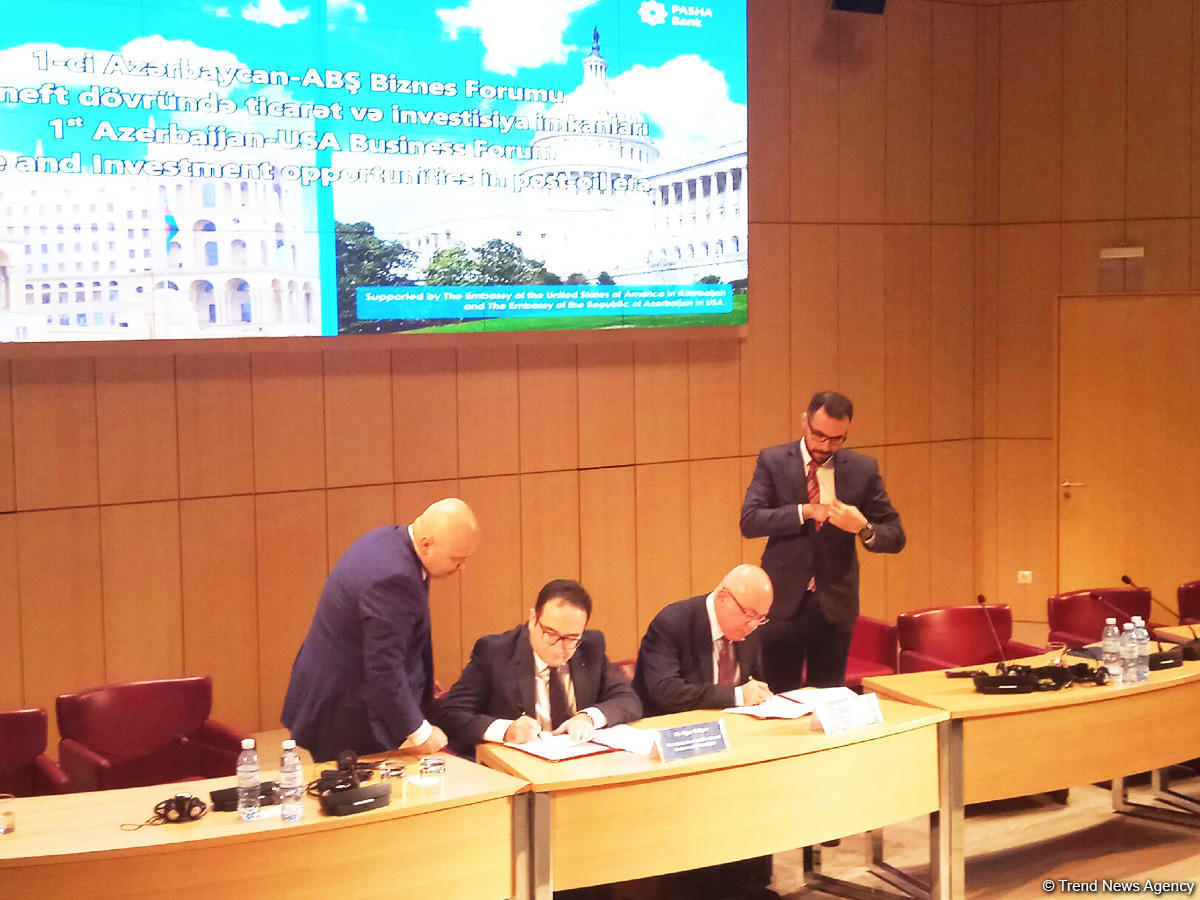 By Rashid Shirinov
Azerbaijan's State Customs Committee (SCC) and American Chamber of Commerce in Azerbaijan (AmCham) signed a memorandum of understanding (MOU).
The memorandum was signed during the Azerbaijan-U.S. business forum, held in Baku on December 1.
The document envisages the use of "green corridor" and other access systems during the transportation of goods and vehicles for AmCham member-companies.
The MoU was signed by AmCham President Ilgar Veliyev and Chairman of Azerbaijan's State Customs Committee Aydin Aliyev.
The document was signed for a period of one year. Under the MoU, the State Customs Committee is obliged to inform the companies about the terms and conditions of use of the "green corridor", as well as the technical opportunities to determine the forms and order of treatment to use the "green corridor" and submit them in electronic form.
AmCham member-companies, for their part, are obliged to hold trainings and seminars in order to expand the use of the "green corridor" system.
The two sides are also obliged to create a working group, which will include their authorized representatives, to discuss joint cooperation.
The MoU enters into force from the date of its signing.
The event was organized by the American Chamber of Commerce in Azerbaijan with the support of the US embassy in Baku and the Azerbaijani embassy in Washington.
AmCham has been working in Azerbaijan since 1996 and currently consists of 270 companies representing more than 80% of foreign investments in the country. The Chamber serves as a bridge between the Government and private sector and has continuous constructive and results oriented dialogue with relevant government bodies. AmCham promotes the business interests of the member companies, contributes to the improvement of the business climate in Azerbaijan.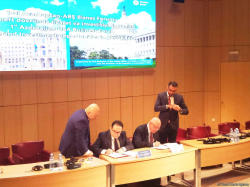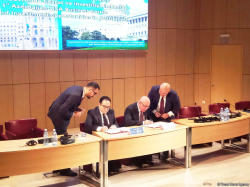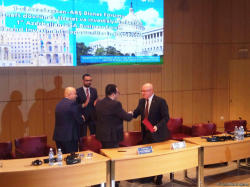 Related News