SOFAZ to obtain about $100 in next 20 years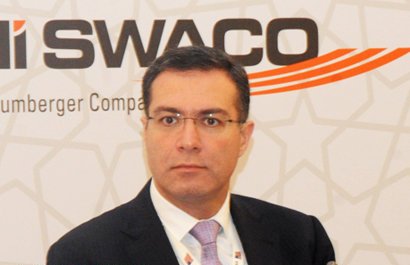 By Nigar Abbasova
Azerbaijan's state oil fund SOFAZ, which accumulates and manages oil and gas revenues of the resource-rich country, is projected to get some $100 billion from the sale of oil and gas in the next 15-20 years.
SOFAZ Executive Director Shahmar Movsumov, addressing a banking conference in Baku on November 24, said that regardless a significant drop in oil prices, the country continues production and export of oil, therefore it will further receive oil revenues.
He noted that the Fund has so far received some $120 billion of oil revenues.
Although only one percent of the country's labor force is engaged in the oil sector, the sphere provides nearly 40-50 percent of Azerbaijan's GDP, he said.
"Therefore, the oil sector is still important to ensure the country's revenues. However, it is necessary to diversify the economy and develop non-oil sector to reduce the level of unemployment," Movsumov noted.
It is not very easy for oil producing countries – firstly, it is necessary to determine the fiscal order of distribution and expenditures of oil revenues, he said adding that currently, an analysis is being carried out in this area.
SOFAZ, which is engaged in accumulation and management of oil and gas revenues of the country, was established in 1999 with assets of $271 million.
Based on SOFAZ's regulations, its funds may be used for construction and reconstruction of strategically important infrastructure facilities, as well as solving important national problems.
The transfers of the Fund to the state budget are forecasted to hit 7.61 billion manat ($ 4.64 billion) in 2016, while the forecasted index for 2017 stands at 6.1 billion manat ($3.7 billion).
As of October 1, 2016, assets of SOFAZ increased by 6.7 percent and amounted to $35.82 billion as compared to $33.57 billion in early 2016. SOFAZ was established in 1999 with assets of $271 million.
---
Nigar Abbasova is AzerNews' staff journalist, follow her on Twitter: @nigyar_abbasova
Follow us on Twitter @AzerNewsAz