SOFAZ reveals income from largest oil project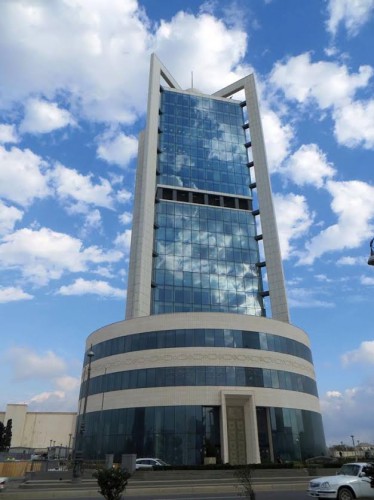 By Nigar Abbasova
Revenues of Azerbaijan's state oil fund SOFAZ from the project on development of the Azeri-Chirag-Gunashli (ACG) block of oil and gas fields totaled $119.779 billion from early 2001 to August 1, 2016, the Fund told Trend.
SOFAZ said its revenues from the project totaled $2.77 billion in January-July 2016 with some $465 million being acquired in July. A landmark agreement on developing the ACG oil and gas fields was signed with a consortium of 11 foreign energy companies representing six countries in Baku in 1994, while production at the field was launched in 1997.
The contract, which covered the development of three major oil fields in the Azerbaijan sector of the Caspian Sea, including Azeri (113 km), Chirag (94 km) and Deepwater portion of the Gunashli field (82 km) became first offshore PCA agreement of the country. The agreement became known as a Contract of the Century.
The crude produced in this field is among the lightest in the world, which is considered to be an advantageous quality as it is less expensive to refine.
The term of the agreement is 30 years. The Azerbaijan International Operating Company is the operator of the agreement. The signing of this agreement marked the beginning of a new phase in the development of Azerbaijan's petroleum industry.
The proven oil reserves of the block amounts to approximately one billion tons. The Azeri-Chirag-Gunashli (ACG) field, which lies 120km off the coast of Azerbaijan is considered to be the largest oilfield in the Azerbaijan sector of the Caspian Sea. Investment in ACG had reached more than $32 billion by the end of the first quarter of 2016.
The shareholders in the project are BP (operator of the Azeri-Chirag-Guneshli, 35.78 percent), Chevron (11.28 percent), Inpex (10.96 percent), AzACG (11.65 percent), Statoil (8.55 percent), Exxon (8 percent), TPAO (6.75 percent), Itochu (4.3 percent) and ONGC (2.72 percent).
SOFAZ was created in 1999, while its assets were equal to $271 million that time. The funds of the entity may be used for the construction and reconstruction of strategically important infrastructural objects as well as for tackling national problems.
Main objectives of the fund include accumulation of resources and the placement of the fund's assets abroad in order to minimize the negative effects on the economy, to promote resource accumulation for future generations and to support current social and economic processes in Azerbaijan.
--
Nigar Abbasova is AzerNews' staff journalist, follow her on Twitter: @nigyar_abbasova
Follow us on Twitter @AzerNewsAz