Why would Iran's nuclear deal exacerbate decreasing energy prices?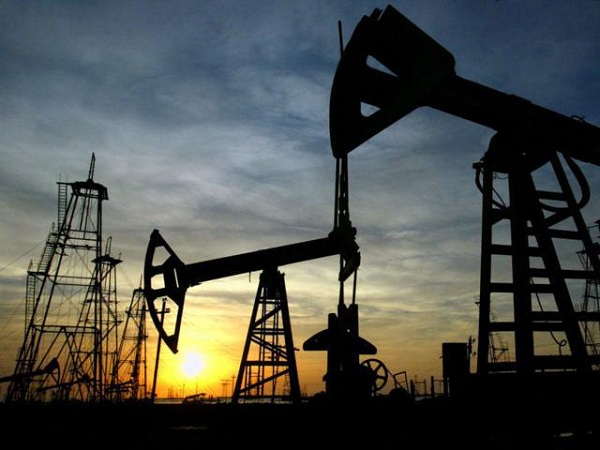 By Gulgiz Dadashova
Iranians have celebrated in the streets the news that Tehran and West reached a framework for a nuclear deal that could bring the country a long-awaited relief from heavy economic sanctions.
While the news from Lausanne was especially sweet for Iranians, who escaped the threat of war with the West, traders assessed a potential deal between Iran and world powers to be bearish for markets.
Tehran is keeping over 30 million barrels of crude oil on a fleet of tankers ready to be shipped to a world market which has been already flooded with supply. Accordingly, the global market may see incremental increases in Iran's crude oil exports before seeing a physical increase in Iran's oil output.
Sanctions have cut the OPEC nation's oil exports to about 1.1 million barrels per day from 2.5 million bpd in 2012.
Although Iranian oil will not flood the market any time soon since the removal of sanctions are likely to happen gradually and over a long period of time, an increase in Iranian exports may threaten a potential oil price recovery. The oil market witnessed a drop of 50% since mid-2014.
The framework agreement stipulates the removal of the economic sanctions which have crippled the Islamic Republic's economy and it will eventually bring the Persian Gulf nation closer to increasing its oil exports.
However, a final nuclear deal would quickly affect the already flooded global oil market, and traders expect oil prices to reach a new bottom at about $20 to $30 per barrel.
Kamran Dadkhah, a professor of economics at Northeastern University in Boston city of Massachusetts State believes that the lifting of the sanctions will increase Iran exports by at least one million barrels a day within a year.
Iran, holding the world's fourth-largest crude oil reserves, currently produces about 2.8 million barrels of oil per day.
"Iran has the potential to increase its production to 6 million barrels a day within a few years. Indeed Iran experienced such level of production prior to the 1978 revolution. Under such circumstances, the country's export could reach 3 million barrels a day. That could affect oil prices," the expert wrote in an e-mail to AzerNews.
Dadkhah also explained that there are many factors affecting the oil market.
"Shale oil, fracking, economic conditions of consuming countries particularly China and India, alternative energy sources and environmental considerations for curbing energy use through increased efficiency, and finally political unrest in the Middle East and North Africa. Thus, it is hard to say that the net effect of an increased oil export from Iran would result in a lowering of prices," he said.
Dadkhah further said that such an increase may be countered by Saudi Arabia, another OPEC nation, reducing its production or shale oil producers finding further investment unprofitable.
"Two days after the announcement of the preliminary agreement between the P5+1 and Iran WTI and Brent prices went up," noted the expert.
Iran, where oil makes up 72 percent of exports, has offered discounts to regular buyers such as China, India, Japan, South Korea, and Turkey. The end of sanctions would most likely mean that such consumers would pay a price more in line with global prices. Accordingly, this could create an opportunity for Saudi Arabia and other producers to increase their market share.
"I expect that in 2015 we shall witness an increase in export from Iran up to 1-1.5 million barrels a day. I also expect oil prices to stabilize and then show a slow and gradual increase in the current year," Dadkhah noted.
In case the sanctions are lifted, Iran might need at least a year to bring its production to pre-sanctions levels. Given the current market conditions, small investments will likely be available to help restart its production, as today's oil prices frighten investors.
These factors cast doubt on Iranian oil minister Bijan Zanganeh's statement that if sanctions are lifted Iran will double its oil exports within two months.
"The extra volume will be provided from the collective production capacity of fields that have been put offline," Zanganeh said following the announcement of the framework agreement stressing that the oil ministry is ready to do this "in a short matter of time".
George Booth, a London-based partner and expert in oil and gas at Pinsent Masons, told AzerNews that it is critical to remember that sanctions will not simply vanish even if an agreement to lift them is reached.
"This is just the start of the process and it will take time to unravel the complex web of restrictions on trade which have been in place for several years. Breaches can still be penalized in the transition phase and people need to be alive to that."
"Detailed due diligence will play a major role in safeguarding against any breaches. Businesses should avoid signing on the dotted line and firming up any arrangements until it is clear that it is safe to do so."
Meanwhile, the Energy Information Administration announced that oil prices could tumble to $15 a barrel next year if sanctions are lifted following a final nuclear deal with Iran.
"If a comprehensive agreement that results in the lifting of Iranian oil-related sanctions is reached, then this could significantly change the STEO forecast for oil supply, demand, and prices," Bloomberg reports citing the EIA report published on April 7. "However, the timing and order that sanctions could be suspended is uncertain."
Iran's full return to the oil market risks delaying a recovery in the oil prices which have decreased by almost 50 percent since mid-2014.
The EIA said in the report that West Texas Intermediate crude, the U.S. benchmark, will average $70 next year and Brent will be at $75.03. The forecasts don't take additional Iranian supply into consideration.
WTI for May delivery fell 92 cents to $53.06 a barrel in electronic trading on the New York Mercantile Exchange at 2:36 p.m. Singapore time. Brent lost 56 cents to $58.54 on the London-based ICE Futures Europe exchange.
--
Follow Gulgiz Dadashova on Twitter: @GulgizD
Follow us on Twitter @AzerNewsAz