Iran-P5+1 talks gaining new speed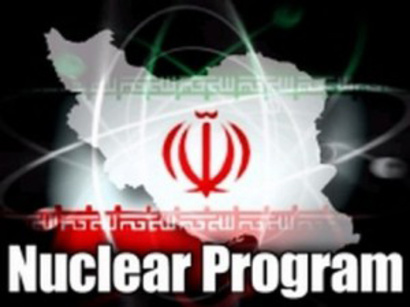 By Sara Rajabova
The nuclear talks between Iran and P5+1 countries group have gained new speed recently with the approaching deadline to clinch the final comprehensive deal, to sort out long-lasting nuclear dispute that threatens the Middle East with another turmoil.
The negotiation teams from both sides have engaged in intensive dialogue as the nuclear talks have entered the last and very critical stage. The sides aim to reach the final deal before the June 30 deadline, after missing the two time frames to resolve the problem. Negotiators from the United States, Russia, China, France, Germany, Britain and Iran have agreed to reach a basic framework agreement due by the end of March.
The sides' position in the talks is concrete – they don't want to lose a chance after a numerous attempts and are willing to replace a nuclear standoff with a lasting nuclear deal. However, their ways of action and demands from the other party is completely different, which is a hindrance in reaching mutual understanding.
On the other hand, there are also some factors that have negative impacts on the negotiation between the six world powers and Iran.
One of the main factors is the staunch position of the hardliners in the countries, namely in the United States and Iran that are skeptical on the successful results of the nuclear negotiations.
For instance, the Republican-dominated U.S. Congress is pushing a new round of sanctions on Iran. It has put forward two bills aimed to hit Iran with new sanctions but delayed its voting and gave a chance to talks until March, following President Barack Obama's warning to veto such a bill.
Besides, the hardliners in the Iranian parliament are also not satisfied with the nuclear talks. The country's negotiating team and foreign minister have several times been summoned in the parliament over the nuclear negotiations. However, Iran's supreme leader Ayatollah Ali Khamenei vowed his support for country's nuclear team, giving his strongest defense yet of President Hassan Rouhani's decision to negotiate with the West, a policy opposed by powerful hardliners at home.
Another side opposing the nuclear talks is Israel, which possesses strong Jews lobby in the U.S. and many supporters in the Congress.
Israel doesn't believe to the nuclear agreement between the world powers and Iran, saying the Islamic country attempts to win time to develop the nuclear weapon.
"World powers and Iran are charging ahead to an agreement that would allow Iran to arm itself with nuclear weaponry, something that would imperil the existence of the State of Israel," Benjamin Netanyahu, Israel's Premier recently told his weekly cabinet meeting.
Netanyahu is scheduled to address the U.S. Congress on Iran on March 3 at the invitation of Republican House Speaker John Boehner. Boehner's invitation has caused confusion in the United States, as it is seen as to thumb noses at Obama's policy on Iran.
"We will do everything and will take any action to foil this bad and dangerous agreement," said Netanyahu on his speech at Congress, which is not warmly welcomed by Obama administration.
On the other hand, Washington accused Israel on February 18 of distorting its position in Iran nuclear talks through selective leaks.
"We see that there is a continued practice of cherry-picking specific pieces of information and using them out of context to distort the negotiating position of the United States. There's no question that some of the things that the Israelis have said in characterizing our negotiating position have not been accurate," said Josh Earnest White House spokesman, Reuters reported.
He was discussing a New York Times report that cited Israeli officials saying the U.S. had limited what it was sharing with them about the talks and a European official saying he had been warned by Washington to be careful what he shared for fear of it being selectively leaked.
Commenting on the prospects of the nuclear talks, Kamran Dadkhah, a professor of economics at Northeastern University in Boston city of Massachusetts State told AzerNews that the Obama administration would like to reach a final agreement with Iran.
"But it has to be a deal that can be sold to the Congress and the American people. A deal that allows Iran to build a bomb within a year or 18 months would be hard to defend. Furthermore, such deal would be an incentive and green light to other countries in the region, Saudi Arabia and Turkey come to mind, to embark on nuclear programs," said Dadkhah.
He said on the other hand, some in the Iranian power structure are against any deal that restricts Iran, stressing that some take benefit from the international sanctions against country.
The U.S., Israel and some of Western countries suspect Iran's nuclear program is designed to develop nuclear weapons. Iran denies it vehemently, saying its program is for peaceful purposes.
"In addition, there are those who have benefitted from the sanctions and don't want to see them lifted. Thus, they come up with conditions and requests that they know, well in advance, would be unacceptable to the American side," said Dadkhah.
He said given the situation, it is hard to hope for a comprehensive long term agreement.
"My guess is that a general agreement will be signed that leaves many details (some of them crucial) to be negotiated later. This will be a face saving solution for both side and it would help the Iranian economy only in a very limited way. On the other hand, it could cause more points of friction in the region," the expert said.
Meanwhile, Iran and U.S. negotiators will hold new talks over Tehran's disputed nuclear program in Geneva on February 20 to narrow remaining gaps, Iranian media reported.
Iran and the P5+1 countries group are seeking to reach a high-level political agreement by March 1 and confirm the full technical details of the accord by July 1 deadline.
Since an interim deal was sealed in the Swiss city of Geneva in November 2013, the negotiating sides have missed two self-imposed deadlines to ink a final agreement.
Under the Geneva agreement, the six countries accepted to ease sanctions against Iran in return for the Islamic Republic to limit certain aspects of its nuclear activities.
--
Sara Rajabova is AzerNews' staff journalist, follow her on Twitter: @SaraRajabova

Follow us on Twitter @AzerNewsAz