Horoscope for 2014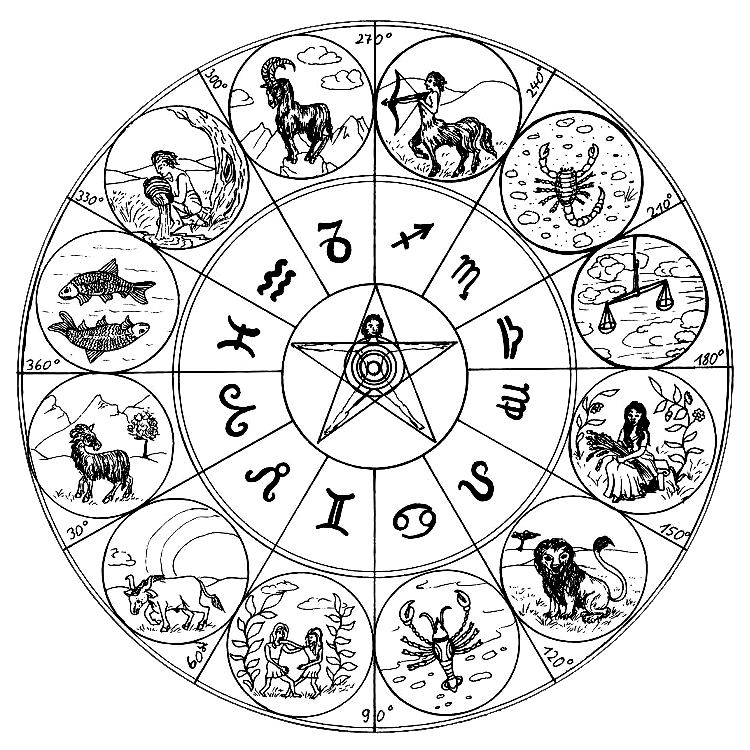 By Nazrin Gadimova
Slowly but stoutly 2013, which brought us both joy and sorrow comes to an end. Upcoming 2014, according to the Chinese Zodiac is the year of Horse and will start on January 31, 2014 ending on February 18, 2015.
The Horse, a symbol of nobility, speed and perseverance in Chinese culture, will leave nobody bored the upcoming year. This is a very noble animal, so in return it will demand the same. However, the first half of the year will not be easy for most zodiacal signs. 2014 will not be dull, because, for certain, this will be a year when most people will do a lot of reassessment.
For some people, especially the Aries, this could threaten to sink into self-absorption. However, your attention will naturally drift to the people you love: family, friends, and even acquaintances - all with their own troubles. You are driven by desire to make your home a place of refuge, and August will bring you the determination to make things better for others.
At the beginning of the year, Taurus will want to be alone. You have got a lot on your mind, and though you might have a major support, you are mostly going to be lost in thoughts, but by the time you are more focused, relations between you and others might start conflicting, leading to an atmosphere of casual frustration. But it won't last - spring and summer should bring your social and private life to a pleasant and steady rhythm.
Gemini's aims this year are going to make them very single-minded. You will likely have a personal financial goal, which will keep you in a 'do-or-die' feeling all year. However, you will also feel the tension between maintaining a personal life and achieving a deeply desired objective. Friends may not help you, but family will support you, even though you might have minor quarrels at the same time. The ultimate point is that your hard work is producing results, and few can really object to that.
Dreams, ideas, and personal connections are going to be valuable to Cancer at the beginning of 2014. You have a lot of ideas to sort through, none of them should be dismissed, and friends can be very helpful in making this happen. However, you may feel a bit abandoned for a while in July, but you will do enough favors, so people will trust your intuition in even the most confusing of crises. What's more, your confidence will show itself once again.
If you are Leo, and have a taste for the unusual, this is going to be the year for you - you're going to be faced with fresh, interesting new challenges. Friends may come to you with some interesting puzzles for you to solve, as well as family may be looking for your advice. You will be glad to know that your inner strength will be able to cope with the task. Also, you will be able to cope with the smaller stresses as if they weren't even there. It could make you feel like a bit of a superhero, but even they have their limits.
This year, two fire signs - Aries and Leo - are acting as stimulants to help bring the best of Virgo to the forefront. A friend or acquaintance will be amazed at what a treasure trove of helpful information you are. At first, you may be dismissive because you'll have so much on your plate you can barely think about yourself. But in the end, this could well be a channel for a new network of friends. This is one of those times when just being yourself will pay off a hundredfold.
People who might have looked past Libra in previous years are now consider you a valuable and this is going to increase your personal network. On the other hand, some people can annoy you. While you definitely like to help people, you have to learn to say no occasionally if it severely interferes with your life. Toward the end of the year, you're going to do things, just because you're feeling really good about life!
The level of familiarity Scorpio might have with friends, acquaintances, and neighbors might be equally unnerving and exhilarating. But don't worry - you will be getting something out of it as well. The important thing to remember is every piece of information you receive this year will helpful to you. Mostly this will involve how to handle or talk to difficult people, which will be worth a lot to you, both in your daily life and your career. Keep your eyes and ears open!
Some of Sagittarius' more personal goals may take a while to achieve, but the path to solving them is strewn with solutions to questions. The good news is that you actually gain a burst of energy with the advent of fall. December will grant you a calm sense of reason to process all the information you've received all through the year. If you had a question to ask, you'll have your answer before 2014 is up.
Upcoming 2014 suggests that Capricorn will be very busy, but that doesn't just apply to your job - you may find yourself knee deep in home maintenance. And this doesn't just mean upkeep of your physical residence. It also means keeping family and romantic ties strong with a certain amount of effort. The results may surprise you, but they're worth the continued effort. You'll be seeing progress in interpersonal relationships, status, and emotional balance.
Aquarius may not believe they have all the answers, but this year you're going to have the right answers at the right time. If you go to others for advice, you may not be totally satisfied with what you're hearing. You may have to be cautious in what you do early in the year, but you're not going to be happy just bowing to the wishes of people around you, either.
Pisces will have a lot to offer others in 2014, and a friend could come back and reciprocate your help in some manner. Take advantage of it, because it could be beneficial for the rest of the year. However, some people might be trying to take advantage of your good nature. Keep your distance as best as you can, even if the devious person is the friend of someone you care about.