Armenian lobby in France fails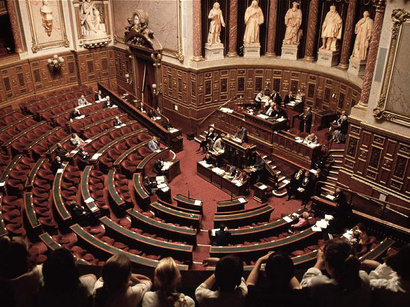 By Rashid Shirinov
The Senate of France has recently struck another blow to Armenia on its ambitions on the fictional "Armenian genocide".
On September 13, the Special Commission of Equality and Citizenship of the Senate of France decided to withdraw the article on criminalization of the denial of 'Armenian genocide' from the amendments to the relevant law. According to the Constitution of France, the bill will be sent to the Parliament for discussion.
It is noteworthy that this amendment did not last three months. The French National Assembly (lower house of Parliament) had adopted a bill criminalizing denial of the 'Armenian genocide' in early June; and in mid-September, the Assembly decided to abandon this solution.
The amendment to the bill of "Equality and Citizenship" included punishment by deprivation of liberty for one year and a fine of 45,000 euro for "negation or attempted belittling of the significance of various forms of crime against humanity and war crimes," including the denial of the 'Armenian genocide'. Moreover, the adoption of this bill was among the campaign promises of French President Francois Hollande.
Obviously, the Senate's decision caused despondency in Armenian community of France. In its message in this regard, the Coordination Council of Armenian Organisations of France (CCAF), expressed regret at this step of the Senate.
Apparently, after an unsuccessful attempt of Switzerland to criminalize the so-called 'Armenian genocide', France also decided to eliminate the controversial amendment.
Meanwhile, last week Armenia again faced another unpleasant decision. In particular, the Supreme Court of Switzerland has cancelled its earlier decision, according to which a Turkish politician and the leader of the Labour Party of Turkey Dogu Perincek was fined for denying the so-called 'Armenian genocide' of 1915 in the Ottoman Empire. The court's decision was revised after the European Court of Human Rights (ECHR) admitted denial of the 'Armenian genocide' referring to freedom of speech. The Federal Government of Switzerland and Association "Switzerland-Armenia" were obliged to pay $2,560 to Perincek.
---
Rashid Shirinov is AzerNews' staff journalist, follow him on Twitter: @RashidShirinov
Follow us on Twitter @AzerNewsAz