140 Iranians hospitalized following storm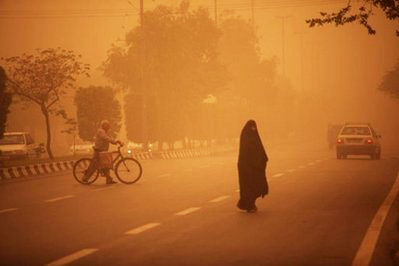 Some 140 people have been hospitalized after severe dust storm hit Iran 's southeastern city of Hirmand , in Sistan and Baluchestan province on Sept. 3.
The storm with wind speed of 70 kilometers per hour has imposed huge damages to the region's agriculture areas, Iran 's Fars news agency reported.
Several rural roads have been closed since morning as a result of the dust storm and the country's road maintenance workers are attempting to reopen the roads.
Dust storms are frequent in Sistan and Baluchestan province and they create many problems for people's daily lives.
The province is one of the driest areas in Iran and the common feature in the area is deserts. That makes it easy for dust to rise into the sky with local winds and turn into a dust storm.
---
Follow us on Twitter @AzerNewsAz