NATO urges Tbilisi to continue dialogue with Moscow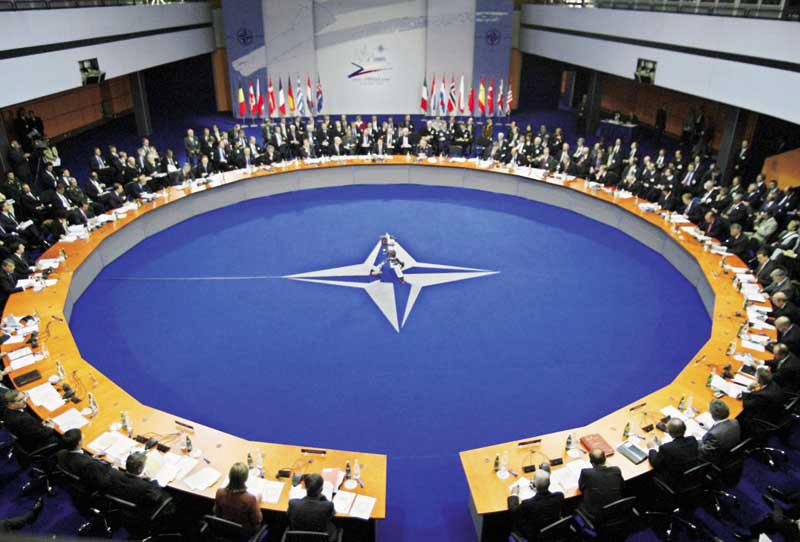 By Aynur Karimova
NATO has urged Georgia to continue dialogue with Russia.
Alliance's Secretary General Jens Stoltenberg made the remark at the ceremony of opening a joint Georgian-NATO training center during his visit to Tbilisi on August 27.
"NATO and I continue urging Georgia to continue the dialogue with Russia," he said. "The defense, gradual policy, firm position and dialogue do not contradict each other. Russia will continue to be a great neighbor of Georgia in the future this way or another. But the dialogue will be always required."
He also said that Russia's recent destructive and provocative actions in the region do not improve the security.
Large-scale military action was launched between Georgia and Russia in South Ossetia on August 8, 2008. Later, Russian troops occupied Tskhinvali and expelled the Georgian military.
Russia recognized the independence of South Ossetia and Abkhazia in late August. In response, Tbilisi ended diplomatic relations with Moscow and has called the two unrecognized republics of Abkhazia and South Ossetia occupied territories.
The five-day war between Georgia and Russia in 2008 pushed Georgia even closer to Europe, and while not a member of the alliance, it has been a significant part of NATO operations. Georgia is currently the second-biggest contributor to the mission in Afghanistan, which NATO now calls Resolute Support.
As for a joint training center, the secretary general reiterated that the center is not directed against any country.
The Georgia-NATO Joint Training Center opened at the Krtsanisi National Training Centre, on the outskirts of Tbilisi.
"On the contrary, the center is being established to further strengthen the regional and international security," he said. "This is our common way. We help Georgia in preparing for NATO membership. Of course, there is much to be done but Georgia has already achieved success."
NATO designated the Eurasian country an "enhanced opportunity" partner at last year's summit in Wales, and also established a "Georgia-NATO package" to strengthen the small country's military.
Today, NATO and Georgia enjoy good relations, being intertwined with Tbilisi's irreversible aspiration for an alliance membership and NATO's positive feedback in this regard.
Few countries in the Euro-Atlantic region expressed as much enthusiasm for NATO as Georgia, despite its non-NATO status. Building solid relations with NATO is of great significance for Georgia, the aspirant country that seeks a membership at the military bloc.
Georgia has recently implemented major defense reforms to prove it can operate effectively alongside the military alliance's forces.
Russia's position over the Georgia-NATO approximation is quite negative as it views the military bloc's active involvement in the regional issues as a serious threat to the stability of the region.
--
Aynur Karimova is AzerNews' staff journalist, follow her on Twitter: @Aynur_Karimova
Follow us on Twitter @AzerNewsAz