27 March 2014 18:10 (UTC+04:00)
1 998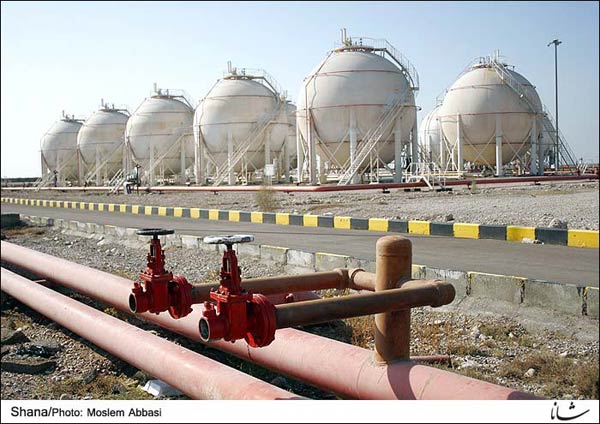 By Sara Rajabova
Iran will become a holder of the largest gas storage facilities in the Middle East in the current Iranian calendar year, which began on March 21.
"Once the Shoorijeh gas storage facility comes on stream, Iran will rank fifth in the world for largest gas storage capacity," Tasnim News Agency quoted the CEO of Natural Gas Storage Company (NGSC).
Massoud Samivand noted that Shoorijeh gas storage facility can provide sufficient gas to meet the consumption in the northern and eastern provinces of Razavi Khorasan, North Khorasan, South Khorasan, Mazandaran, Golestan, Gilan, and Ardebil.
In June 2013, Samivand said that once the Shoorijeh gas storage project comes on stream, Iran will become needless of gas imports from eastern neighbors.
The project will come on stream at the cost of 2 trillion rials (some $163.1 million based on the official rate of the U.S. dollar and $66.6 million based on the free market price) which is 10 percent less than the anticipated figure, Samivand added.
The Shoorijeh gas storage facility, located at the northeastern province of Razavi Khorasan, has the capacity to store 4.8 billion cubic meters of natural gas.
Shoorijeh gas storage facility has two phases and its injection capacity is 10 million cubic meters per day.
The first natural gas storage facility in Iran was inaugurated in January 2013. The Sarajeh facility has the capacity to store 1.2 billion cubic meters of gas. It is located at the Sarajeh reservoir at Qom, south of Tehran.
Nowadays, Sarajeh and Shoorijeh gas fields are being used for underground gas storage with overall storage capacity of 6.3 MMMm3.
Iran's goal is to achieve the capacity of more than 14 MMMm3 and deliverability of 130 MMm3/D natural gas.
The U.S. with 121 billion cubic meters ranks first in the list in terms of natural gas storage capacity. Iran currently stands at the 19th place for gas storage capacity.