Kyrgyzstan toughens penalties for illegal medical activities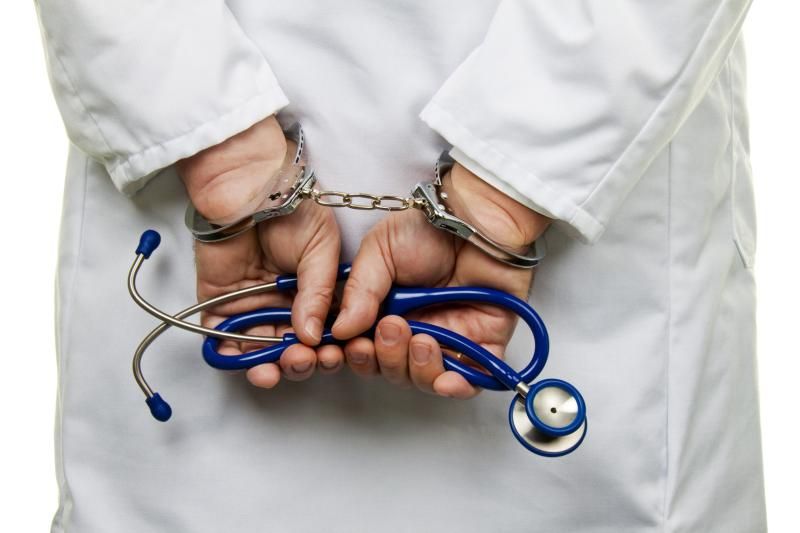 MP Aida Isatbek kyzy initiated amendments to the legislation on medical activities and activities in the sphere of circulation of medicines. The bill has been submitted for public discussion, Azernews reports, citing 24.kg News Agency.
In particular, the Criminal Code is amended to toughen the punishment for illegally conducting experiments on humans, which caused significant harm by negligence.
At present, it is punishable by a fine from 200,000 to 500,000 calculated rates (20,000-50,000 soms) with deprivation of the right to hold certain positions or community service from 40 to 100 hours.
The initiator proposes to increase fines to 3,000-5,000 calculated rates (300,000-500,000 soms) with deprivation of the right to hold certain positions.
In addition, the bill provides for tougher penalties for conducting medical or pharmaceutical activities without a license (special permit) and illegal medical activities carried out by a person without medical education: a fine from 5,000 to 10,000 calculated rates (500,000 — 1 million soms). The same acts that caused significant harm by negligence are punishable by imprisonment of up to two years, and serious harm — from two to four years.
Penalties for illegal production, manufacture and sale of medicines and medical products, inflating of state-regulated prices for medicines during wholesale sales and etc. are toughened.
According to amendments to the Law of the Kyrgyz Republic on Licensing and Permit System, the right to obtain a license for medical activities is granted to individuals upon registration as an individual entrepreneur with higher medical education.
---
Follow us on Twitter @AzerNewsAz