Uzbekistan, Kyrgyzstan eager to raise trade turnover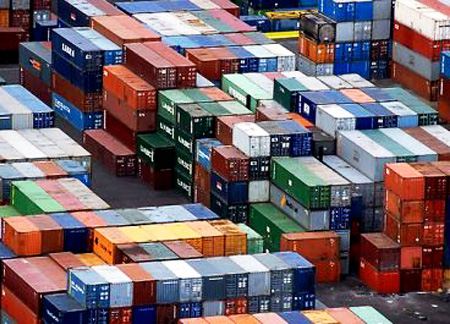 By Ali Mustafayev
Uzbekistan and Kyrgyzstan intend to increase their trade turnover up to $500 million a year.
The announcement was voiced by representatives of both countries during the business forum held in Bishkek within the framework of Uzbek President Shavkat Mirziyoyev's visit.
An Uzbek delegation including representatives of the Ministry of Foreign Economic Relations, Investments and Trade, State Committee for Investments, Chamber of Commerce and Industry and businessmen visited Kyrgyzstan to take part in the forum. More than 20 companies of Uzbekistan and 40 companies of Kyrgyzstan participated in the business forum.
The parties noted that the two countries have all the prerequisites and economic opportunities for further development of trade and economic cooperation.
The two countries' trade turnover rose by twofold in 1H17 and it is expected that the volume of bilateral trade will total $280 million in late 2017.
Uzbekistan is ready to import the products of mining enterprises, create joint ventures for the production of confectionery products, processing of automobile tires, food products and household appliances, said Adham Ikramov, chairman of Uzbekistan's Chamber of Commerce and Industry.
Following the business forum, the two countries' companies agreed to implement projects worth $115 million.
During President Mirziyoyev' visit to Bishkek, the two countries discussed key issues for advancing the bilateral ties, prospects for expanding and deepening cooperation in the political, trade-economic, transport-communication, cultural, humanitarian and other areas, enhancing the ties between the border regions of the two countries, as well as current international and regional problems.
Several agreements were signed, including a pact on the demarcation of more than 80 percent of the countries' long border.
The presidents of Uzbekistan and Kyrgyzstan signed an agreement on the demarcation of 1,170 kilometers of their shared border. The two sides also agreed to achieve a resolution soon on the remaining 200 kilometers of the disputed border.
The visit comes ahead of an October 15 presidential election in Kyrgyzstan, where Atambayev is barred for running by term limits.
Mirziyoyev, by contrast, was elected to a five-year term in December.
--
Follow us on Twitter @AzerNewsAz