One mine explosion occurred in Azerbaijan in February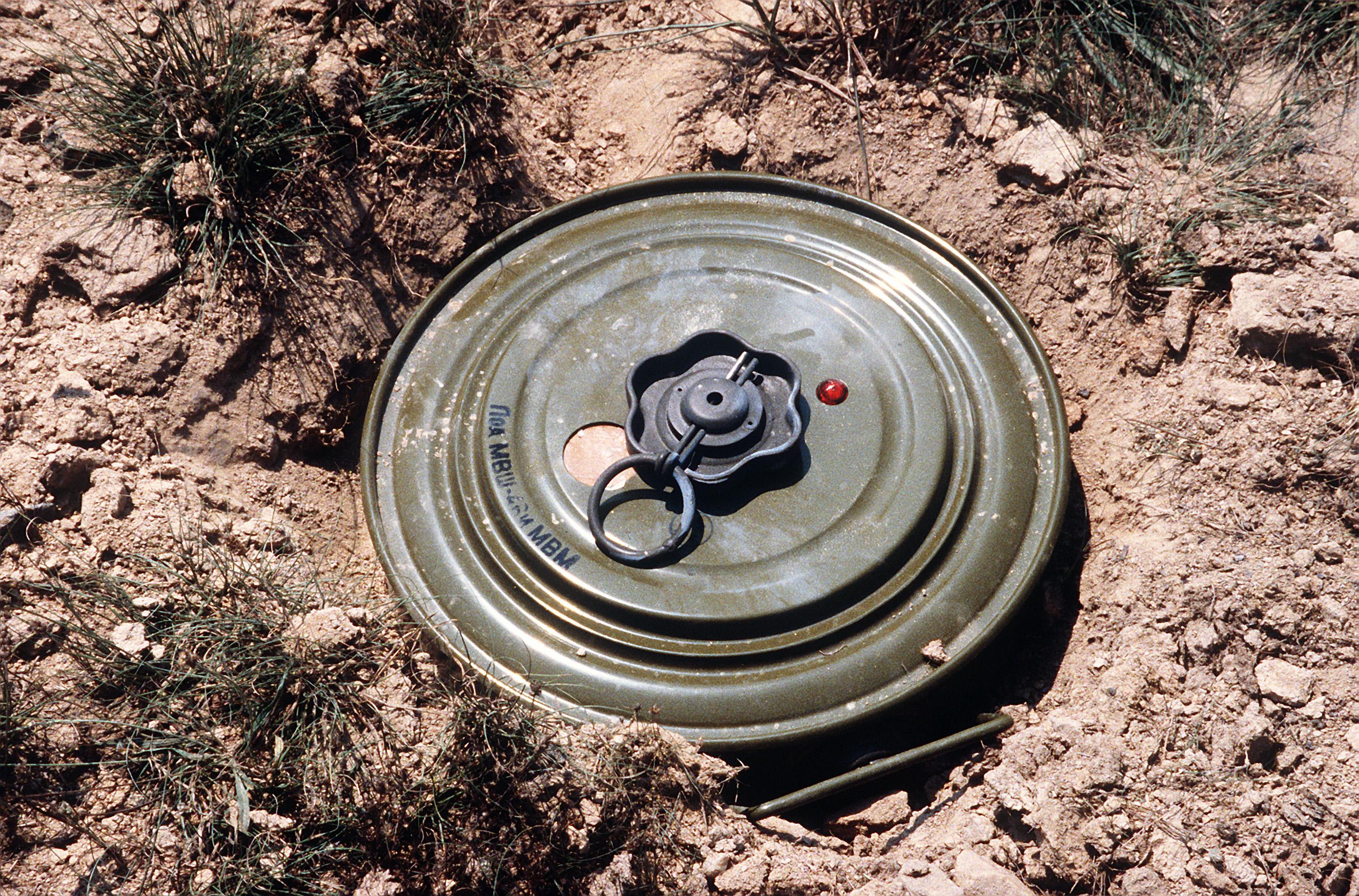 By Jamila Babayeva
A mine explosion was registered during mine clearing operations in Azerbaijan in February.
The news was announced by the Azerbaijan National Agency for Mine Action (ANAMA) on March 11.
ANAMA said about 912,897 square meters of land were inspected and cleared of landmines and unexploded ordnance (UXO) in Azerbaijan in February; about 408 UXOs and 11 anti-tank mines were found in the country as a result of the operations.
About 484 sappers, 118 assistants, six mechanical mine clearing machines, and 36 mine-detection dogs are involved in mine clearing operations.
As much as 250,409,799 square meters of land have been cleared of mines so far, and the number of defused landmines and UXOs amounted to 689,052.
ANAMA is continuing its operations in the Agdam, Agjabadi, Agstafa, Fizuli, Ganja, Gabala, Khojavand, and Tartar regions, as well as in the Guzdak settlement of Baku's Garadagh district.
ANAMA was established in 1998 under the State Commission for Reconstruction and Rehabilitation of war affected territories.
ANAMA is responsible for planning and coordination, management, and monitoring of mine- related activities all over the country, and is the executing agency for Azerbaijan Mine Action Program, the joint project of the government of Azerbaijan and UNDP signed on April 2, 1999.
The Agency operates under the Azerbaijan National Strategic Plan and ANAMA Principles.
The organization's main goal is creating a national mine action capacity capable of planning, coordinating, and managing all mine/UXO-related activities in the currently liberated areas, and being able to expand its operation into areas yet to be liberated.