24 October 2013 12:06 (UTC+04:00)
1 075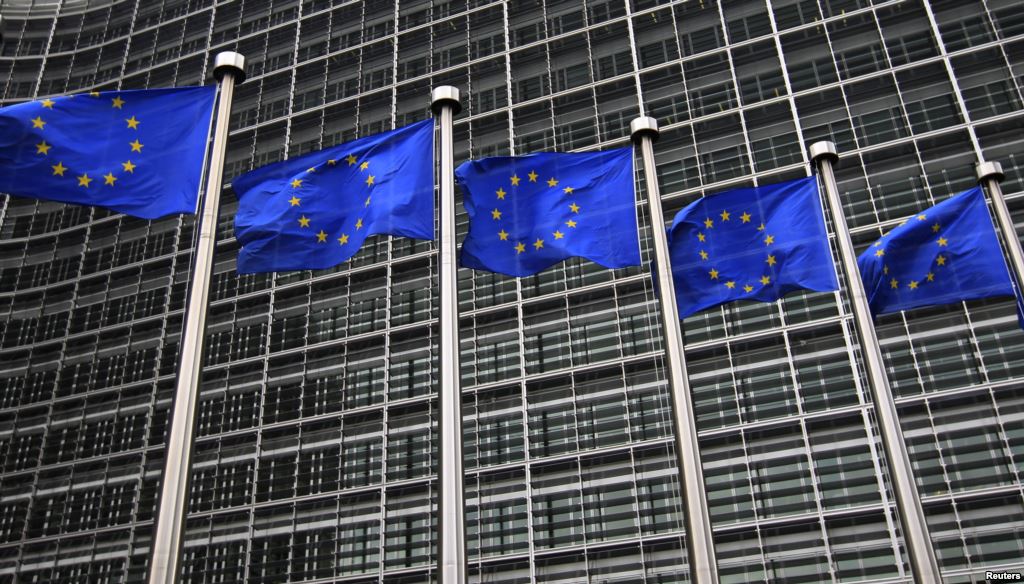 By Sara Rajabova
Benelux Azerbaijanis Congress has issued a statement on the participation of "President" of the so-called "Nagorno-Karabakh Republic" Bako Sahakyan in the meeting on the cooperation between the EU and Nagorno-Karabakh, the State Committee on Work with Diaspora said.
The statement said that "Genocide and International Law", "Cooperation between the European Union and the Nagorno-Karabakh" the topics included on the agenda of the meeting held in Brussels on Oct 15, show that Armenia continues its destructive and aggressive position against Turkey and Azerbaijan.
The congress said that the EU should exert pressure on Armenia so as to force it to end the occupation through the unconditional fulfillment of the UN resolutions instead of meeting with the so-called "president" of the so-called "Nagorno-Karabakh Republic".
It also said that members of the European Parliament should act to restore the violated rights of one million Azerbaijanis who became refugees and those who were internally displaced as a result of the occupational changes.
The congress condemned the pro-Armenian speeches of some parliamentarians during the meetings with Sahakyan at the European Parliament and strongly and unambiguously objected to the biased speech and anti-Azerbaijani position of the UN International Justice Council's representative.
"The fact that Sahakyan compared Khankendi operation with the bombing of Dresden and tried to misrepresent the principle of territorial integrity and the statement saying that Karabakh was given to Azerbaijan by Stalin aims to distort the history. To regard prohibition of flights in Nagorno-Karabakh by Azerbaijan as international terrorism is nothing but the pro-Armenian policy," the congress said.
Taking into account all of the aforementioned points, the congress announced that such biased speeches give grounds for saying that some members of the UN International Justice Council take the pro-Armenian position, are based on double standards and misguide the international community.
The congress's statement also said that such meetings and discussions, thought-out views are regarded as a political provocation and means of pressure against the Azerbaijani statehood, impede peace talks and lead the settlement of the conflict to a state of deadlock.
Armenia occupied over 20 percent of Azerbaijan's internationally recognized territory, including Nagorno-Karabakh and seven other adjacent regions, after laying territorial claims against its South Caucasus neighbor that caused a brutal war in the early 1990s. Long-standing efforts by US, Russian and French mediators have been largely fruitless so far.
As a result of the military aggression of Armenia, over 20,000 Azerbaijanis were killed, 4,866 are reported missing and almost 100,000 were injured, and 50,000 were disabled.
The UN Security Council has passed four resolutions on Armenian withdrawal from the Azerbaijani territory, but they have not been enforced to this day.
Related News