Uzbekistan to study Azerbaijan's experience in applying e-visa system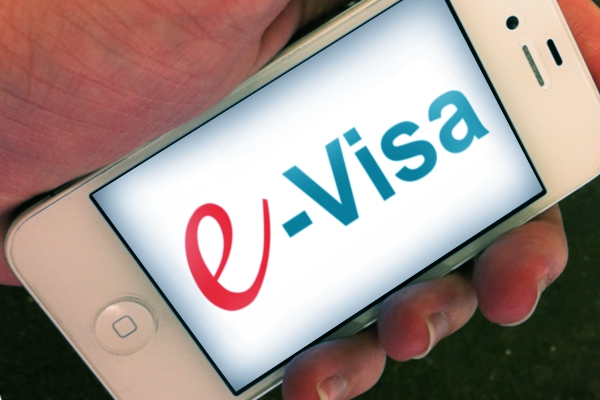 By Kamila Aliyeva
Uzbekistan, which is carrying out a large-scale campaign to attract foreign tourists, plans to take another step in this direction by introducing electronic entry visas (E-Visa).
The government of Uzbekistan is currently working on this issue and intends to study Azerbaijan's experience in implementation of this system.
Today, the system of e-visas already functions in many countries. In particular, it has proved itself well in Azerbaijan and Georgia, thus their experience will be studied when implementing this technology in Uzbekistan, according to the State Committee on Tourism, Uzbek media outlets reported.
The procedure will allow tourists to avoid queues at the embassy, and submit all documents online. In this case, travelers will not need to pass an interview with the consul.
Acquisition and installation of necessary equipment, development of special software products, as well as testing of the "Electronic Visa" system using the infrastructure of the existing biometric passport system of Uzbekistan is planned to be completed this summer.
The introduction of the e-visa issuance system will require simplification of the visa regime in the country. Issuance of electronic visas will be carried out at the airports of the country in accordance with written applications filed by foreign citizens during processing of documents and regardless of the presence of the Uzbek diplomatic representation in the country where the clearance process takes place.
It is assumed that all payments for obtaining an electronic visa can be made with the help of international payment systems Visa and MasterCard.
Uzbekistan, being home to Bukhara, Khiva and Samarkand – three cities considered jewels along the Old Silk Road trade routes that used to connect Europe and Asia, enjoys a large number of tourists. There are many types of tourism being offered in Uzbekistan: historical and cultural tourism, ethnic tourism, adventure tourism, ecological tourism and health tourism.
During January-September 2017, about 1.8 million tourists visited Uzbekistan, which is 17 percent more than in the same period of last year. Furthermore, exports of tourist services grew by 17 percent.
Earlier it was reported that Uzbek embassies in foreign countries will render all consular services by using e-documents in 2018. Exit visas will be canceled in Uzbekistan from 2019. New departments were opened abroad in 2017 to render consular and other services to compatriots.
ASAN Visa system was created upon the Azerbaijani president's decree dated June 1, 2016.
ASAN Visa is issued for three days, in case of emergency - for three hours. The cost of a standard visa is $20, urgent visa - $23.
---
Kamila Aliyeva is AzerNews' staff journalist, follow her on Twitter: @Kami_Aliyeva
Follow us on Twitter @AzerNewsAz