Simplified sale of SIM cards to foreigners suspended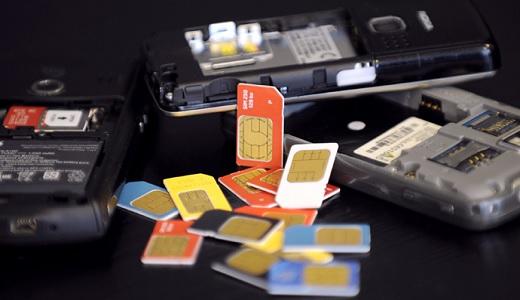 By Sara Israfilbayova
The term of simplified sale of Sim cards (Prepaid Sim cards) to foreign citizens expired on June 1, a source in the telecommunication market of the country told Trend.
The simplified sale of mobile numbers was in effect from April 15 to June 1 in connection with the 4th Islamic Solidarity Games, so that users (tourists and participants) did not have problems with the use of mobile communications.
The period of operation of such numbers from the moment of activation was 30 days. Due to the fact that the term expired on June 1, these numbers are not served from now on.
Besides, the registration period of IMEI codes for mobile phones, which previously in connection with the Games was extended to 60 days, is again reduced to 30 days.
Mobile devices imported to the territory of the Republic must be registered within 30 days. This rule does not apply to tourists and guests arriving in Azerbaijan, whose mobile phones are serviced in roaming.
The registration system operates in Azerbaijan from May 1, 2013. Registration of mobile devices is available through the Electronic government portal (e-gov.az), as well as at the main post office of AZERPOST.
Registration is carried out within 24 hours from the moment of application. The cost of IMEI code registering of a mobile device for personal use is 5 manats [$2.9], for commercial sale - 1.6 manats [$0.94].
The main goal of this system is to limit the use of non-standard and stolen mobile devices in Azerbaijan.
For the provision of mobile telecommunications services to mobile devices whose IMEI codes are on the black list (with the exception of mobile devices whose IMEI codes are on the agreed white list), officials will be fined to 2,000 manats [$1,175], legal entities - 10,000 manats [$5,875].
In the case of repeated violations, the amount of fines increases to 4,000 manats [2,350] and 20,000 manats [$11,750], respectively.
For failure to connect a mobile device to the registration system of the telecommunications network or its network mismatch, officials must pay a fine of 5,000 manats [$2,937], legal entities - 25,000 manats [$14,688].
---
Follow us on Twitter @AzerNewsAz