CBA announces exchange rate ahead in a bid to stop speculations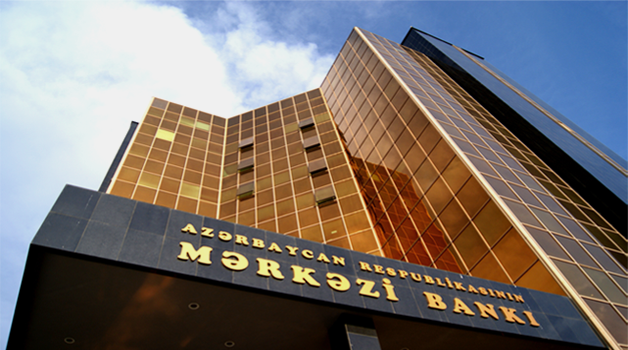 By Aynur Karimova
The Central Bank of Azerbaijan has urged the public not to believe rumors about possible changes in the exchange rate of the national currency, the manat, and avoid speculators.
To prevent the attempts for currency speculation during the upcoming holidays, the Bank also announced the exchange rate for January 5, 2016 at 1.561 manats per USD. The exchange rate of manat to the US dollar will be 1.5594 manats on December 30-January 4.
The regulator further announced that it has covered the banks' currency demand at a sufficient level by holding auctions on the eve of the holidays.
The value of the manat dropped on December 21, following the CBA decision to allow a freely floating exchange rate. As a result, the US dollar and euro rose by nearly 50 percent in value in Azerbaijan, making the manat the world's worst-performing currency this year.
Rumors about a further devaluation of the manat have confused the public and many people rushed to banks and foreign exchange offices to buy USD last weekend. Although the official exchange rate of the US was set by the CBA at 1.5540 manats, some report that the US currency was sold at 2 manats on the black market on December 27.
Currently, the government takes necessary measures to prevent illegal currency exchange and to punish the offenders.
Interior Minister Colonel-General Ramil Usubov has signed a relevant order on additional measures to prevent such actions.
The order envisages taking operative measures to reveal the exchange offices which violate the "Rules on organizing exchange offices and exchange operations", as well as people who sell, purchase and exchange currencies in public places, thereby violating the law on currency regulation and take measures against them in accordance with the Article 222.1 of the Code of Administrative Offences.
Since December 28, several people were detained for illegal currency exchange in the country. Baku Main Police Department reported on December 30 that it will take necessary and relevant measures to combat illegal currency exchange, and the offenders will be severely punished.
--
Aynur Karimova is AzerNews' staff journalist, follow her on Twitter: @Aynur_Karimova
Follow us on Twitter @AzerNewsAz