Energy minister speaks on Azerbaijan's contribution to energy co-op with Turkic-speaking states [PHOTOS]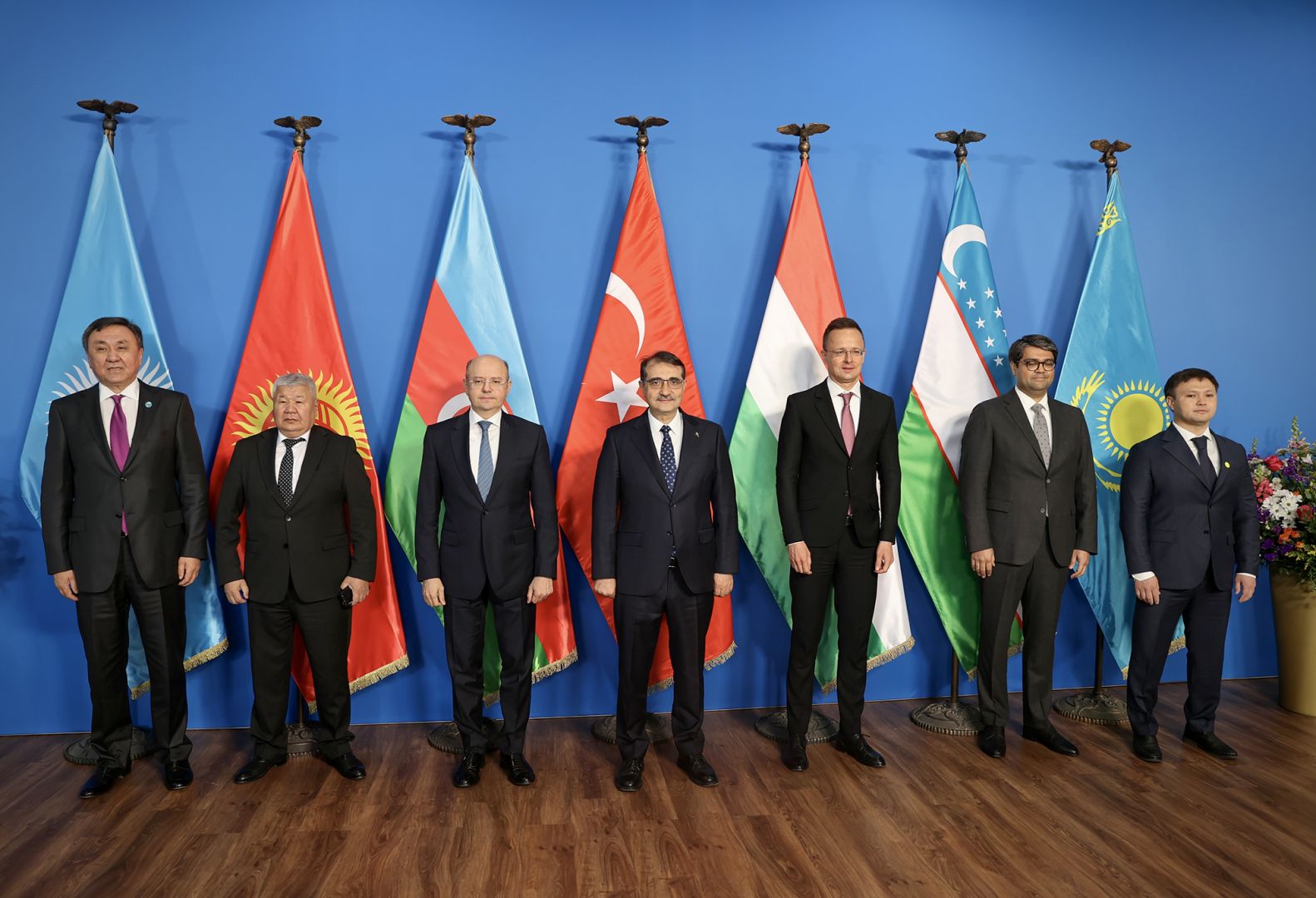 Azerbaijani Energy Minister Parviz Shahbazov participated in the third meeting of energy ministers of the Organization of Turkic States (OTS) in Budapest, Hungary, Azernews reports, citing the ministry.
Addressing the meeting, Parviz Shahbazov said that the holding of the Extraordinary Summit of the Heads of States in Ankara at the initiative of the Azerbaijani president was an indicator of high solidarity between the Turkic states. He noted that the joint strategic views of the presidents, the recently intensified contacts, and the historically important visits that define the road map of multi-vector cooperation contribute to raising the relations to a new level. As a result, in addition to brotherhood and friendship, the nature of our relations is determined by strategic partnership and alliance.
He mentioned the importance of strengthening the spiritual unity of the Turkic states with political-economic partnerships. It was noted that the trade turnover of Azerbaijan with member and observer countries of the organization increased by 42.7% last year and exceeded $7.2bn, these countries invested $14.3bn in Azerbaijan, and Azerbaijan invested more than $21bn in these countries.
The importance of the development of energy cooperation was assessed in terms of the prosperity of Turkic-speaking countries and energy security in Eurasia. It was reported that 20.9 billion cubic meters of Azerbaijani gas have been supplied to Turkiye and 22 billion cubic meters to Europe since the commissioning of TANAP and TAP. This year, 10.2 billion cubic meters of our gas export, which is expected to be 24.5 billion cubic meters, is expected to be delivered to Turkey, and about 12 billion cubic meters to Europe.
It was emphasized that Azerbaijan's renewed strategic energy partnership with the European Union, along with the expansion of energy security projects such as the Southern Gas Corridor, and the transformation of Azerbaijan into a supplier of green energy, also gave a new impetus to energy cooperation between the Turkic states. He touched on the agreement on strategic partnership in the field of green energy in Bucharest by Azerbaijan, Georgia, Hungary, and Romania and said that Azerbaijan is the starting point of the green energy corridor connecting the Caspian Sea to Europe, Hungary is the last point. He added that we believe Hungary will be a transit hub for green energy that expands this corridor to new countries in the future.
The annual transport of 1.5 million tons of Kazakh oil to the world markets with BTC, the start of new projects with Uzbekistan, and the signing of a document on cooperation in the energy field with Turkmenistan in a tripartite format were also noted as important developments. The Turkic states were invited to participate in the process of turning Karabakh and Eastern Zangazur into a green energy zone.
---
Follow us on Twitter @AzerNewsAz