Official discloses volume of planned electricity exports from Jabrayil energy hub to Europe [PHOTO]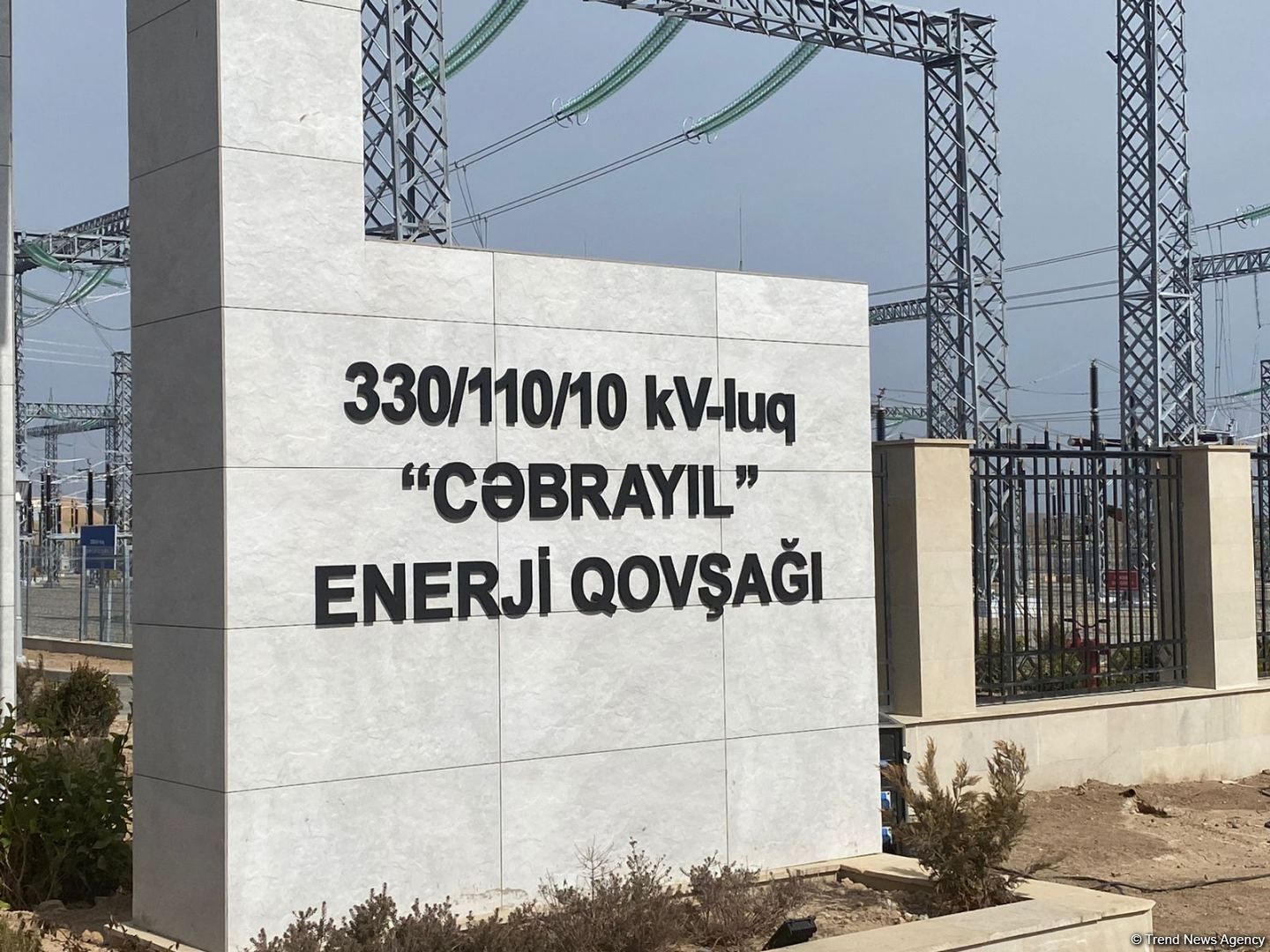 Azerbaijan plans to export nearly 1000 megawatts of electricity from the Jabrayil energy hub to European markets, Azernews reports citing, the director of Karabakh Regional Electric Grid, Mircalal Huseynov telling at the media tour.
The media tour organized by officials aimed to familiarize the public with the construction of the energy hub in the Jabrayil district which will enable the export of electricity to the European energy markets via the Jabrayil-Nakhchivan-Agri route (Turkiye).
According to Mircalal Huseynov, Azerenerji OJSC can increase the volume of electricity exported from the Jabrayil energy hub to Europe.
"At the same time, we do not rule out the construction of additional substations to meet Karabakh's additional need for electricity, as well as increasing the volume of exported energy," he added.
Besides that, it was emphasized that the main goal is to provide the entire Karabakh territory, including the plants and factories that will be built here, round the clock.
Noting that the works at the 330 kV Jabrayil nodal substation, which was laid within the framework of the Azerbaijan-Turkey-Europe Cross-Country Energy Project, are ongoing and have entered the final stage. The work is expected to be completed by May.
The 330-kV Azerbaijan's Jabrayil node substation will provide stable and reliable electricity to Karabakh and Eastern Zangazur. Besides that, it increases export opportunities and it will connect the Nakhchivan Autonomous Republic to the common energy system of Azerbaijan.
Also, this project will enable to transfer the energy generated at the "Khudafarin" and "Giz Galasi" power plants, and alternative and renewable energy sources to the common energy system of Azerbaijan.
AzerEnergy OJSC has already completed more than 80 percent of the work, including earthwork, construction and installation works, underground communication channels, opening switchgears with a capacity of 330 and 110 kW, and a digital control center.
In addition, it was noted that the construction of a double-circuit power transmission line, 132 km long, with a voltage of 330 kV from the Aghjabadi substation to Jabrayil is about to be completed.
The establishment Azerbaijan-Turkiye-Europe Energy Corridor (Jabrayil Energy Hub project) reflects in the "Action Plan on the establishment of a" green energy "zone in the liberated territories of the Republic of Azerbaijan from the occupation in 2022-2026" approved by the Cabinet of Ministers in 2022.
In accordance with the Action Plan, Azerenergy OJSC must provide the establishment of the Jabrayil Energy Hub project in 2022-2026 together with the Ministry of Energy and the Ministry of Economy.
---
Follow us on Twitter @AzerNewsAz