8 April 2019 16:19 (UTC+04:00)
2 277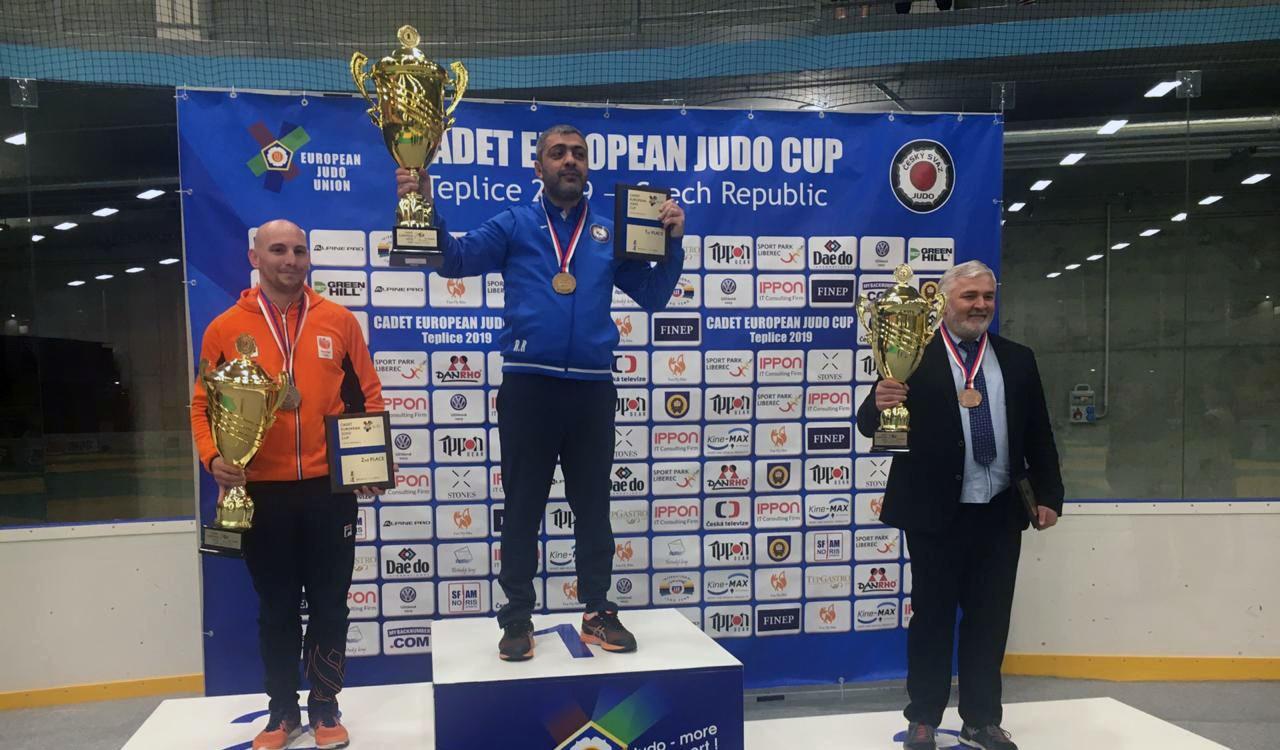 By Mirsaid Ibrahimzade
The European championship in judo among youth which was held in the Czech Republic has come to an end.
On the last day of the tournament the Azerbaijani national team grabbed one more medal - bronze, which was won by Aytaj Gardashkhanli (below 57 kg).
Thus, as part of the tournament Azerbaijani judokas won 3 gold, 2 silver and 4 bronze awards. In the team ranking the team led both for the number of the top quality medals and for their overall number.
Earlier, Azerbaijan was represented at the Grand Slam by 15 judo fighters.
Among them, only Rustam Orudzhev and Mammadali Mehdiyev managed to win medals, bronze and gold respectively. Rustam Orudzhev won this medal in the category of 73 kg.
The competition was attended by 606 athletes from 93 countries.
Judo is one of the most developed kinds of sport in Azerbaijan. The Azerbaijani judo team is considered one of the best in the world.
Earlier, the International Judo Federation (IJF) released its ranking for January 2018, where ten Azerbaijani judokas were in Top 20 in their weight categories.
Judo is a martial art that was born in Japan, and it is now known around the world as an Olympic sport. Judo was established by combining jujitsu, a form of wrestling, with mental discipline. The roots of jujitsu lie in sumo, which has a long, long history.
In May 1882, Jigoro Kano was inspired by traditional forms of combat to create a method of physical, intellectual and moral education, which he named judo.
Initially considered as a personal defense system, judo is step by step recognized for its educational value, its benefits for the development of the body and the character.
Judo became an Olympic sport at the Tokyo Games in 1964, and thus became universal. The International Judo Federation today brings together 195 national federations and 5 continental unions.
--
Follow us on Twitter @AzerNewsAz
Related News