New trophy for Formula 1 Azerbaijan Grand Prix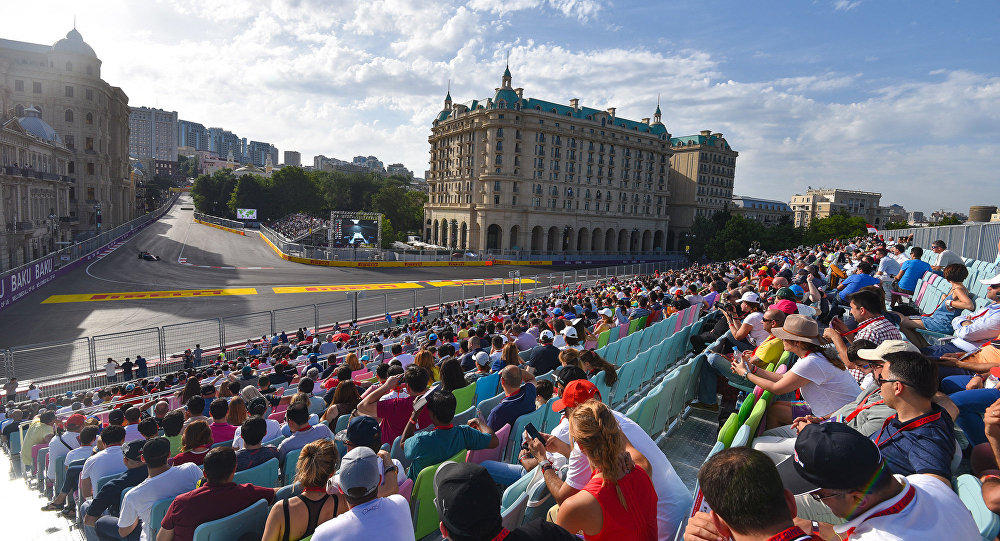 By Amina Nazarli
New design cups will be awarded to Formula 1 pilots, who will climb to the pedestal of winners of Formula 1 Azerbaijan Grand Prix scheduled for June 23-25, 2017.
Nigar Arpadarai, Head of Marketing and Communications at Baku City Circuit told Trend that the design of all four cups, including the one to be awarded to winning constructor, will be redesigned.
Although, she did' not revealed what changes will be made, Arpadarai said that the redesigning work is expected to be completed in March.
The design of the trophy of the inaugural F1 race weekend in Baku reflected a traditional carpet wrapped in a silver column, positioned and engraved with a red inner gold plate to give the appearance of a flame - the symbol of Azerbaijan - when viewed from the front.
The columns sit on an enameled sea, representing the Caspian Sea, with a gilded laurel border denoting victory. Resting on the silver base, three, colored rings denote the national flag with the F1® logo inscription facing to the front.
The trophy's form and design has been tailored specifically to encapsulate the country's cultural heritage and identity via artistic interpretations of the heavily symbolic national elements of Fire, Wind & Water, structured around the concepts of Unity & Progress.
The length of the Baku track, where 11 teams each with 2 pilots, competed for the best title, was 6 km and had some pretty serious changes in altitude, ascents and descents. The width of the widest portion of the track was 13 meters and the narrowest section was 7.6 meters.
Unlike last year, in 2017 the country joins the race with a different name, as Formula 1 Grand Prix in Baku was renamed to the Grand Prix of Azerbaijan.
Tickets for the 2017 Formula 1 Azerbaijan Grand Prix are available to purchase online via www.bakucitycircuit.com from December 2. The BCC is offering fans a limited supply of special 'early bird' discounts of up to 30 percent on the cost of all 4-day tickets.
--
Amina Nazarli is AzerNews' staff journalist, follow her on Twitter: @amina_nazarli

Follow us on Twitter @AzerNewsAz