3 September 2015 17:23 (UTC+04:00)
2 167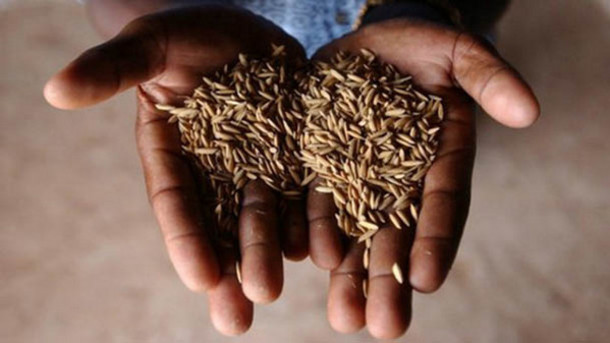 By Vusala Abbasova
Tajikistan plans to develop an import substitution policy in order to protect its national economy against the current unstable political and economical situation.
The need to implement new export measures was discussed during a meeting chaired by Tajik Prime Minister Kohir Rasulzoda on August 25, according to the Review.uz website.
Rasulzoda believes that import substitution is of significant importance to the country in times of financial and economic crisis, as it helps to replace imports with domestic products.
For these purposes, the Tajik Government plans to create a permanent commission on import substitution and the export of domestic goods.
Currently, Tajikistan is quite dependent on food imports, said the Central Asian expert Bruce Pannier. The country grows roughly half the amount of grain its population consumes, the other half mainly coming from neighboring Kazakhstan.
Its top three food imports are flour, wheat, and vegetable oil, all of which are considered "basic" foods. Tajikistan also imports rice, although the quantity is far less than wheat.
Sugar is another good example of a product that Tajikistan imports; it cannot possibly rely on domestic production.
The expert considers import substitution as a boost for the country's economy, forcing it to use its food resources more efficiently.
There are many obstacles preventing Tajikistan from ensure its food security, which include its unfavorable location for agriculture (Tajikistan is 90 percent mountainous), the lack of farming techniques and equipment, the short supply of pesticides, as well the fact that every year, a significant percentage of country's crops fall victim to locusts.
Other unfavorable factors for Tajikistan's agriculture are weather conditions. Extreme heat in the summer, as was just the case this last summer, and insufficient snowfalls cause drought, while extended periods of extreme cold delay seeding, causing smaller harvest yields.
Pannier believes that the improving production techniques might help Tajikistan to become more capable of exporting its goods farther in the future.
He also said that Tajikistan's farmers will face less competition from imports in the next few months, what could be an unhealthy development since the price of basic goods will be at the hands of a few people.
The expert guarantees tough times ahead for the people of Tajikistan, taking into account the financial and economic crisis in three of Tajikistan's top trading partners – Russia, China, and Kazakhstan.
"We know hundreds of thousands of Tajikistan's citizens travel as migrant laborers to Russia, and thousands of others to Kazakhstan. So far it appears most of these people are staying in Russia, or Kazakhstan, rather than returning home where there are few jobs available," said Pannier.
As a result of the Western sanctions against Russia, with which the country has strong ties, remittances from Tajik migrants in Russia, which lately has amounted to nearly half of Tajikistan's GDP, are falling and will continue to do so if Russia's financial difficulties continue.
Furthermore, China has also invested large sums of money in Tajikistan. But now that China is starting to have its own economic problems, it is possible Beijing will cut back on projects in Tajikistan.
"Almost all the Chinese companies doing business in Tajikistan are involved in mining or road, rail, and transportation infrastructure projects, all of which are likely to be considered secondary priorities for China," the expert said.
Currently, the British-Canadian company Tethys, the China National Petroleum Corporation, and Total are developing the Bokhtar oil and gas field in Tajikistan. The Chinese interest in Tajikistan could quickly spark if Bokhtar field turns out to be profitable.
Pannier forecasts that even if the goods that Tajikistan usually imports do not go up in price, Tajikistan's ability to purchase these goods will decline.
Tajikistan is therefore set to become poorer in the coming months and poverty is always fertile ground for social unrest.
Earlier, the Tajik Ministry of Economic Development reported that the volume of remittances from Tajik migrants working in Russia has reduced, and as a result, the country's purchasing power for imports has also decreased.
Earlier, the head of the Tajikistan Customs Service, Abdufatoh Goibov, said that the volume of Tajikistan's foreign trade turnover totaled just over $2 billion, decreasing by $563.4 million in the first half of current year.
Customs duties also decreased by roughly 18.5 percent, amounting to over 1.6 billion soms (around $265 million) in the first half of the current year.
A drop in trade with Tajikistan's main trading partners – Russia and Kazakhstan – has also negatively influenced the country's economy figures, according to the Tajik Ministry of Economic Development.
According to the Tajikistan Statistical Agency, the volume of Tajikistan's trade turnover with Russia decreased by 11.3 percent in January-June 2015, while the trade turnover with Kazakhstan decreased by 16.9 percent.
---
Follow us on Twitter @AzerNewsAz
Related News