Iranian cities grappling with heavy dust storms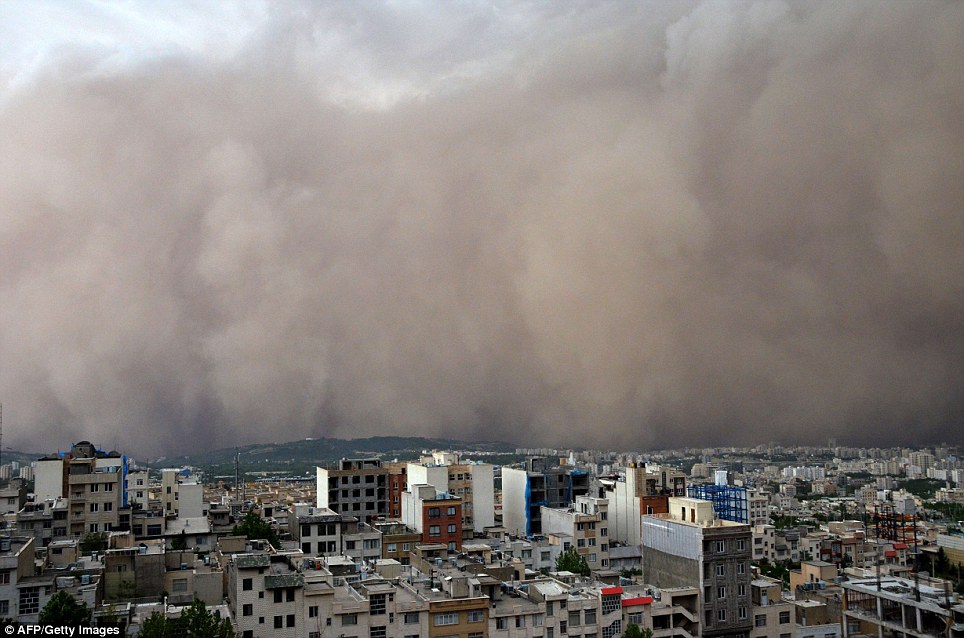 By Sara Rajabova
Iran's capital city Tehran is struggling with an increasing amount of dust storms, presenting a serious environmental challenge for the government of Iran.
Meteorologist Fariba Goudarzi said on June 15 that most areas in Iran are grappling with heavy winds and dust.
Tehran has been witnessing dust in the early hours of the night for a few days in row, Goudzari was quoted as saying by Fars News Agency.
Goudarzi added that the provinces of West Azerbaijan, East Azerbaijan, and Ardabil, as well as northern and southern Hormozgan will witness three days of thunderstorms and showers in the afternoon and early evening.
The primary concern for most of the country right now is dust and wind, the meteorologist said, adding that the condition is predicted to stay over Tehran, Alborz, Qom, Qazvin, Semnan, Shiraz, East and South East of the country, Khorasan, North Khorasan, Sistan and Baluchestan for the next 24 hours.
She also said dust storms are likely in Zabol, in eastern Iran, as well as in western areas of the country.
Earlier, the environment protection organization of Tehran Province had announced that it unable to tackle a sweeping dust storm in the city.
In recent years, dust storms in Iranian provinces have increased in frequency and density. The thick dust has, on occasion, caused people to experience serious respiratory problems, sometimes even forcing them to seek medical care.
A heavy dust storm in Iran's capital city reportedly killed at least four people and injured 30 last June.
The storms are known to cause power outages and traffic accidents as a result of poor visibility.
A while ago, the Head of Iran's Environment Protection Organization, Masoumeh Ebtekar warned that the Iranian people should learn to tolerate dust storms, since no official can make a promise to solve the problem.
They are believed to be the result of dust being carried by heavy winds from lands to the west of Iran.
A combination of drought, shrinking wetlands and overall environmental deterioration in neighboring Iraq and Saudi Arabia are to blame for the situation in western Iran.
--
Sara Rajabova is AzerNews' staff journalist, follow her on Twitter: @SaraRajabova

Follow us on Twitter @AzerNewsAz