22 January 2015 15:35 (UTC+04:00)
1 219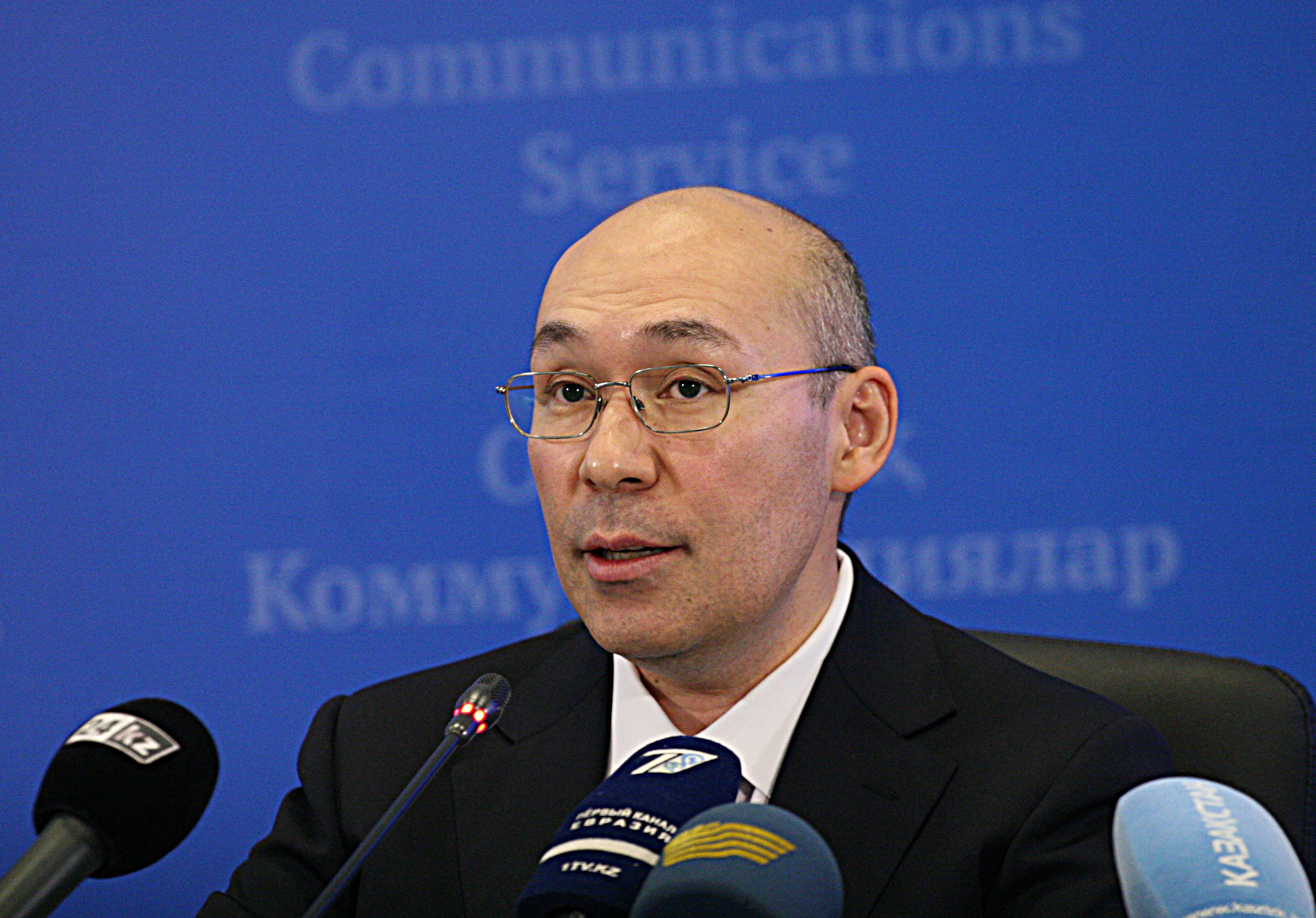 By Aynur Karimova
Kazakhstan's National Bank and government have already prepared several plans to develop the country's economy with low oil prices, Head of the bank Kairat Kelimbetov said at a plenary meeting in Majlis on January 21.
"There is a popular saying: if you want to tarnish your image as a predictor, try to predict the oil prices," he said. "Today the oil prices are at the level of $50 per barrel."
Kelimbetov said either the prices will return to $70-$90, or drop to $20-$30 in a short period.
"However, all experts suppose that on average, the oil prices will be close to $50," he noted. "Even if the oil prices drop further, the government and the National Bank of Kazakhstan have relevant plans to cope with the situation," he added.
Today Kazakhstan's economy depends on the revenues from oil export. In order to avoid the period of instability, the country pursued countercyclical policy and created safety factor which allows calmly pursuing economic policy.
"Today our state reserves exceed $100 billion. Such a figure was never recorded in the country's history before," the head of the National Bank said.
In order to eliminate the consequences of the crisis, Kazakhstan established the National Fund in 2001 in accordance with a presidential order. The revenues from oil are accumulated in this fund.
"Over $73.6 billion has been accumulated in the National Fund, which is 3.3 percent more than in 2013," Kelimbetov said. "All this together – the National Fund and the country's gold and foreign exchange reserves is $102 billion, which leads us to say that we have reliable reserves and safety factor."
Kelimbetov went on adding that the National Bank doesn't intend to allow sharp fluctuations in the exchange rate of the country's national currency tenge in 2015.
Currently the currency corridor is 170-188 KZT/$1.
Kelimbetov also said currently, tenge is in a currency corridor which implies certain changes.
"We believe that today's safety factor allows us to be within this corridor," Kelimbetov said.
He noted today there are expectations of devaluation which are connected with two factors.
"First of all, it is the low range of oil prices. On the other hand, it is the situation related to the devaluation of the Russian ruble," Kelimbetov said. "The first factor – the oil prices – is the most important factor for us, therefore, we will closely monitor the situation."
Kelimbetov also touched upon the reasons of tenge's devaluation in February 2014.
He said serious devaluation of currencies was observed in the neighboring countries – Russia, Turkmenistan, Armenia, Belarus and Ukraine.
"In comparison with other countries, the fluctuations that took place were the devaluation by 15-19 percent and we believe that currently, we have the opportunity to watch the changes of oil prices in the world markets," Kelimbetov added.
Currently, the Russian ruble and tenge parity is at the level of one to three.
"I believe that the currency adjustment carried out in February was timely and right and it allows pursuing a relevant, confident economic policy today."
Aynur Karimova is AzerNews' staff journalist, follow her on Twitter: @Aynur_Karimova

Follow us on Twitter @AzerNewsAz
Related News