Iran's oil industry paves its way forward despite sanctions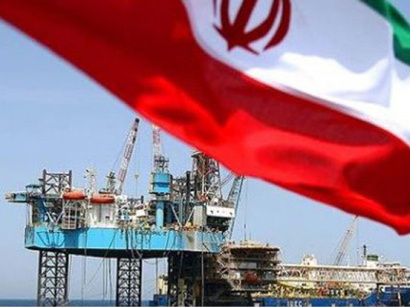 By Umid Niayesh
Iranian oil minister, Bizan Namdar Zanganeh says although international sanctions target the Islamic Republic's oil industry, the country has been partly successful in by-passing the sanctions.
"The United States and its western allies are trying to create troubles for Iran's oil industry via sanctions, however we continue to move towards our goals," Zanganeh said, SHANA news agency reported Sept. 4.
Earlier Zanganeh said that Iran would not remain behind the sanction's blockade, referring to new round of the U.S. sanctions against Iran.
Earlier in August the U.S. Treasury Department imposed a fresh round of curbs on 25 Iranian and foreign companies, banks and airlines for violating sanctions against Tehran largely tied to its nuclear program.
The Treasury Department said it was targeting individuals and companies for violations including helping Iran's missile and nuclear programs, evading prior sanctions or supporting terrorism.
Zanganeh said that Iran do not recognize the sanctions, adding "we fulfill our duty for by-passing the sanctions."
Despite the western sanctions Iran shipped 29.4 percent more crude oil to major Asian customers in July from a year earlier, with China, Tehran's biggest client, accounting for most of the increase, Reuters reported Sept. 3.
Last month the US Energy Information Administration (EIA) reported that Iran's crude exports increased by 40 percent during the first four months of 2014, compared to 2013.
According to the Iran's Custom Administration's monthly report published on Sept.2, the country's ultra-light crude exports(condensates) also increased by 106.3 percent in volume and 60.5 percent in value during the first five months of the current fiscal year (March 21 to Aug. 23) in comparison to same period last year.
Western sanctions imposed on Iran to hamper its nuclear program have blocked sales of its oil to the West and made it increasingly difficult for Iran's fleet to obtain insurance and financing for deals with Asian buyers.
In the past, Iranian oil tankers sent incorrect satellite signals to confuse global tracking systems and Iranian state tanker company NITC changed tanker names in response to the sanctions, according to Reuters.
Iran's oil export was about 2.5 million barrels per day (mbpd) in 2011, before the West imposed tough sanctions on Iran. The figure fell less than one mbpd as a result of sanctions, however started rising after the Geneva interim nuclear deal came into force in January 2014.
Earlier the Islamic Republic tried to by-pass sanctions via third parties including military entities however, the oil minister says that it was useless and wasted the country's financial resources.
Last year, Iran's police chief, Esmaeil Ahmadi Moqaddam said former president Mahmoud Ahmadinejad had entrusted the police force with selling an oil consignment. Iranian media outlets reported in August that the police force hasn't paid the $170 million owed to the oil ministry after selling two consignments of crude oil in 2012.
Reportedly, another company, owned by Iranian billionaire Babak Zanjani, also owes the ministry after selling oil and gas.
Zanganeh slammed economic rent in Iran, noting "difficult economic conditions (as a result of sanctions) can not be an excuse to ignore the rules."
By-passing the rules provide grounds for corruption, he added.