27 June 2014 12:15 (UTC+04:00)
1 514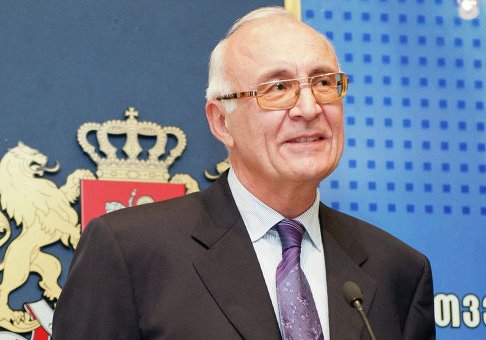 By Jamila Babayeva
The next meeting between Special Representative of Georgian Prime Minister for Russian-Georgian relations Zurab Abashidze and Russian Deputy Foreign Minister Grigory Karasin will be held in Prague by 10 July.
"Some days before the meeting, the experts of the two countries in development of the trade-economic cooperation will hold a meeting in Prague," Abashidze told journalists.
Abashidze earlier said the upcoming meeting of the Georgian and Russian experts in Prague is not a part of Abashidze-Karasin format. "The meetings with Karasin have their own traditional topics and agenda mainly focused on the development of the trade-economic cooperation, transport, humanitarian and other practical issues," he said.
Abashidze noted that the experts will analyze the works done by the two countries to restore and develop economic cooperation over the past 1.5 years, and discuss the prospects of this cooperation.
Georgia and Russia, its giant northern neighbor, have maintained no diplomatic relations since a brief war in 2008. Tbilisi broke off relations with Moscow in August 2008 when Moscow crushed a Georgian assault to reassert control over two rebel regions -South Ossetia and Abkhazia- and later recognized the regions. Georgia announced the two unrecognized republics as occupied territories in September 2008.
The first meeting of Georgian and Russian official representatives was held in Geneva on December 14, 2012. The last 28th round of Geneva talks between Georgia and Russia was held on June 18.
Related News