German company studies Uzbekistan's wind energy potential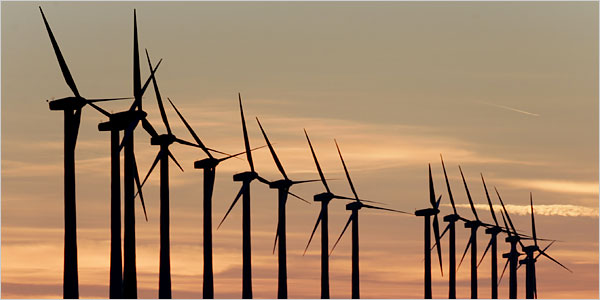 By Aynur Jafarova
The German GEO-NET Umweltconsulting GmbH has started studying wind energy potential in Uzbekistan, a source in Uzbekenergo told Trend Agency.
Works will be carried out as part of an agreement, signed between Uzbekenergo State JSC and the German company.
The agreement envisages studying the wind potential in Uzbekistan's six regions to identify opportunities for industrial production of electricity with average wind gusts of 100 meters per second. The source did not disclose the cost of the agreement.
Currently, GEO-NET has developed a preliminary atlas of Uzbekistan's winds, by using 3D modeling.
The company will get more information for the preparation of the final version of the atlas during the study. After completion of this work, scheduled until the summer of 2015, the parties will select two pilot areas given possible technical, environmental and social risks for detailed meteorological studies.
Based on the results of the GEO-NET's work, it is planned to start the feasibility study of the project on the establishment of the wind energy facilities (wind turbines) in Uzbekistan. The capacities of the facilities will be set in accordance with the results of the studies.
GEO-NET Umweltconsulting GmbH is specialized in renewable energy, environmental meteorology and environmental planning. Since 1996, GEO-NET has conducted studies, research and consultation for the economic sector, banks and organizations, as well as public customers, including community and federal institutions.
Uzbekenergo plans to build a wind turbine park at a preliminary cost of about $250 million until 2020. The program of the park's construction provides for the building of wind turbines with a total installed capacity from 50 to 100 MW simultaneously.
The first wind turbine was built in Uzbekistan with the capacity of 750 kW in the region of the Charvak reservoir (Tashkent region) in 2010. The equipment was supplied by Doojin Co. Ltd. (South Korea). The total volume of investments in the project amounted to more than $2 million.
Through the end of this year, Uzbekenergo will complete the construction of wind turbines in the Bostanlik district of the Tashkent region with the capacity of 750 kW. The general contractor of the construction is the Chinese Xian electric engineering, and the equipment supplier is Xinjiang Gold Wind Science Technology Co. Ltd. The installed capacity of wind power is 750 kW.
Currently, there are 45 power plants in the energy system of Uzbekistan with a total capacity of approximately 12,800 MW. The main share of electricity is produced by 10 thermal power plants of Uzbekenergo with a total installed capacity of 10.6 million kW.