Kazakhstan to invest 2 pct of GDP in "green" economy annually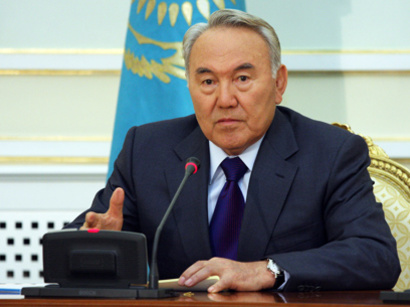 Kazakhstan will annually invest 2 percent of GDP in the "green" economy, President Nursultan Nazarbayev said at the world anti-crisis conference within the VI Astana Economic Forum last week.
"Despite our vast natural resources, including hydrocarbons, Kazakhstan intends to actively develop renewable energy sources," he said. "There are such tasks in our "Strategy 2050". Every year we intend to invest the funds to the amount of 2 percent of the national GDP in "green" modernization. All this has been reflected in the adopted concept of the transition to a "green" economy."
The president stressed that the "Strategy 2050" emphasizes the harmonious development of the triad: economy, energy and environment.
"This is a real need for all mankind," he said. "Moreover, one of five people does not have electricity nowadays. Therefore, it is careless to postpone resolving the energy and environmental issues."
In this regard, Nazarbayev invited foreign partners to take an active part in the preparatory work for holding the EXPO-2017 exhibition. "Future energy" will be its topic.