Italy has only spent 67% of 2014-2020 EU funds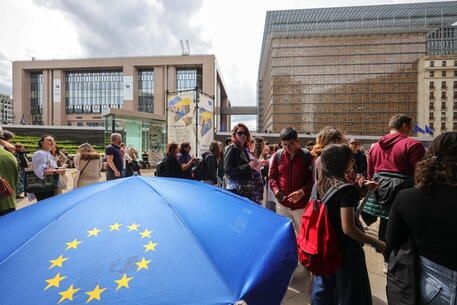 As of the end of June this year, Italy had only spent 67% of the structural funds allotted to it by the European Union, according to the latest data published on the European Commission's Cohesion Data portal on the trend of EU cohesion policy allocations, Azernews reports, citing ANSA.
At the end of June, Italy had spent 67% of the resources provided by the European structural funds of the 2014-2020 programming cycle, remaining stable in second-to-last place in the EU ranking, just ahead of Spain, which is at 57%.
These funds must all be spent and reported to Brussels by the end of the year. On average, the Regions have spent 80% of the resources coming from the ERDF and ESF regional programmes, while the national programmes - the so-called 'Pon' - stand at 53%.
---
Follow us on Twitter @AzerNewsAz