13 January 2018 15:15 (UTC+04:00)
1 140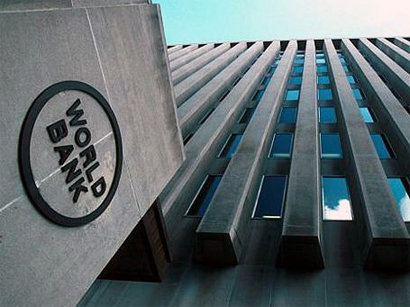 By Trend
The World Bank has forecasted that Iran's economic growth will reach 4 percent in 2018.
The WB said in its Global Economic Prospects report that Iran's economic growth is projected to reach 4 percent in 2018 and 4.3 percent in 2019.
In its previous report published in June 2017, the bank forecasted that Iran's GDP will grow by 4.1 percent in 2018, and by 4.2 percent in 2019, which indicates that the WB has decreased Iran's GDP growth for 2017 by 0.1 percent.
In the meantime the report has increased the country's economic growth forecast by 0.1 percent for 2019.
The bank also said that the growth in the Islamic Republic, the second largest economy in the region, is expected to reach 4.3 percent by 2020, with higher investment growth offset by lower oil production and limited access to financing.
Besides the effect of a slowdown in its oil sector following an exceptionally high surge in 2016, activity in Iran was dampened by weak foreign investor confidence associated with geopolitical tensions (including new sanctions and hardened nuclear-deal stance by the United States), according to the report.
Iran's GDP growth downed to -6.6 percent in 2012 under the pressure of the intensified international sanctions against Tehran due to its disputed nuclear program.
The growth stood at -1.3 percent in 2015, the last year of Iran under the sanctions, and then surged to 13.4 percent in 2016, however it downed again to 3.6 percent in 2017, according to the WB.
---
Follow us on Twitter @AzerNewsAz
Related News