No Azerbaijani citizens on board of missing aircraft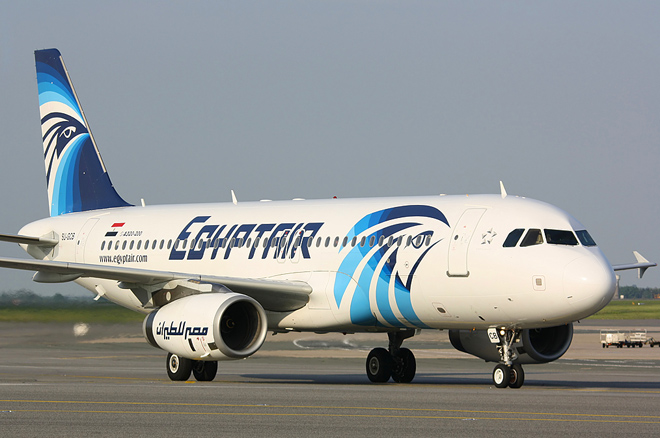 By Nigar Abbasova
Egypt Air has provided the information on the presence of Azerbaijani citizens in the aircraft of operating the flight MS804 en route Paris-Cairo. In accordance with the information no Azerbaijani citizens were on board of EgyptAir aircraft.
Among the passengers on board were 30 citizens of Egypt, 15 French nationals, 2 from Iraq, as well as citizens of the United Kingdom, Belgium, Kuwait, Saudi Arabia, Sudan, Chad, Portugal, Algeria and Canada.
An EgyptAir flight carrying 66 passengers and crew on a flight en route Paris-Cairo went missing, disappearing from radar over the Mediterranean Sea.
Presidents of Egypt Fattah as Sisi and French President Francois Hollande have already agreed to cooperate closely to in order to establish and reveal as soon as possible the circumstances of the aircraft disappearance.
​According to Sky News Arabia, the aircraft's last appearance was above Greece. "Special teams arrived to search and rescue of the Egyptian armed forces to specified location to search and still searching," Egypt Air said in a Tweet.
According to the airline, there were a total of 66 people on board the plane, including 56 passengers. Earlier reports said that there were 59 passengers and 10 crew on board.
"Egypt Air is following the situation closely with the competent authorities through the integrated operations centre," Egypt Air said via Twitter.
​Egypt Air Flight MS804 departed from the Charles de Gaulle Airport in Paris at 23:09 GMT. The plane was headed for Cairo International Airport.
--
Follow us on Twitter @AzerNewsAz