Azerbaijan studies economic potential of Veneto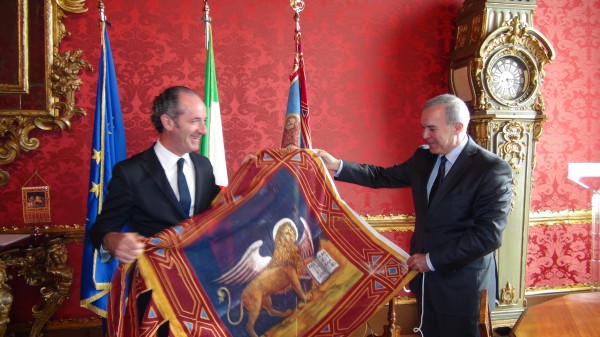 Azerbaijani Ambassador to Rome Vagif Sadigov has met President of Veneto, one of the 22 regions of Italy, Luca Zaia as part of his visit to Venice.
The visit was aimed elevate the relations between Azerbaijan and Veneto region to institutional and systematic level, AzerTag state news agency reported.
Noting good opportunities for developing economic and cultural cooperation, the envoy provided an insight into Azerbaijan`s socio-economic development, and highlighted Azerbaijan-Italy relations and the results of President Ilham Aliyev` July visit to Rome.
The ambassador said Veneto had played a profound role in Italy`s remaining the largest trade partner of Azerbaijan for many years.
Sadigov also touched upon the educational cooperation, hailing the fact that Azerbaijani studies are taught at the Ca' Foscari University of Venice.
Zaia, in turn, highlighted the history, culture, economic potential and tourism opportunities of Veneto.
He also expressed his keenness to cooperate with Azerbaijan in the fields of agriculture and culture.