Azerbaijan, Afghanistan discuss security ties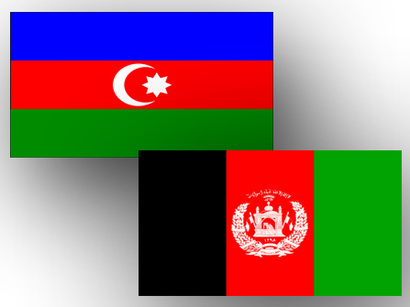 Relations in security and military defense between Azerbaijan and Afghanistan were discussed in the Milli Mejlis (Parliament) of Azerbaijan, according to a statement released by the press service of the Parliament on June 10.
First Deputy Speaker of Parliament, Chairman of the parliamentary committee on security and defense Ziyafet Askerov met with the delegation headed by Minister of Communications and Information Technologies of Afghanistan Amirzai Sangi.
Askerov mentioned the close ties between Azerbaijan and Afghanistan and the increasing intensity of these ties in recent years, saying that such meetings serve as a stimulus for the development of relations between the two peoples and promotion of the dynamics of relationships. Askerov emphasized that Afghanistan is one of the first countries to recognize the independence of Azerbaijan.
Then, the first vice-speaker spoke of mutual relations in the sphere of security and military defense and brought to the attention that Azerbaijani peacekeepers are serving in Afghanistan.
The sides touched upon the successful activity of friendship groups between the parliaments of the two countries and stressed the importance of the growth of bilateral trade.
Amirzai Sangi said Azerbaijan is a fraternal and friendly country for Afghanistan and that the two peoples share national-spiritual values and a lot of similarities in culture. The minister emphasized the rapid development of Azerbaijan in recent years. The Afghan minister stressed that, being the most successful country in the region, Azerbaijan has repeatedly provided fraternal assistance to Afghanistan.
The parties focused on Azerbaijan's participation in global projects and talked about strengthening the defense systems of the two countries.