20 April 2013 13:01 (UTC+04:00)
1 809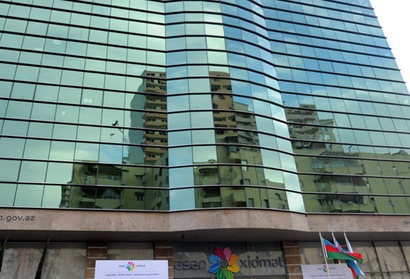 Current and future migration reforms were a key topic of discussions held among officials of ASAN Service (the State Agency for Public Service and Social Innovations), State Migration Service and AmCham members.
AmCham has previously briefed its members about the amendments in legislation on change in some of the migration practices. Especially, the registration of foreigners coming to Azerbaijan was amended and work permit application through ASAN Service was enabled.
AmCham in cooperation with Azerbaijan Lawyers' Confederation (ALC) held a discussion with officials of ASAN Service and State Migration Service on April 18 to address members' questions related to the made amendments and changes.
The event featured Ali Huseynli, Chairman of the Legal Policy and State Building Committee of the Parliament and Chairman of the ALC, Azad Jafarli Head of the International Relations Department of the ASAN Service and high ranking officer of the State Migration Service and Ilgar Veliyev President of AmCham Azerbaijan. The presentations/speeches by government officials were followed by a Q&A Session with members to answer their questions on the recent amendments.
The American Chamber of Commerce in Azerbaijan is a private, non-profit business association supporting and promoting the interests of business in Azerbaijan. Established in 1996, AMCHAM is composed of 250 members and associates active in every sector of the Azerbaijani economy. It represents 80% of all foreign, as well as a significant portion of local investment in Azerbaijan.
Related News