Fire at Sadarak shopping center put out [VIDEO/PHOTO]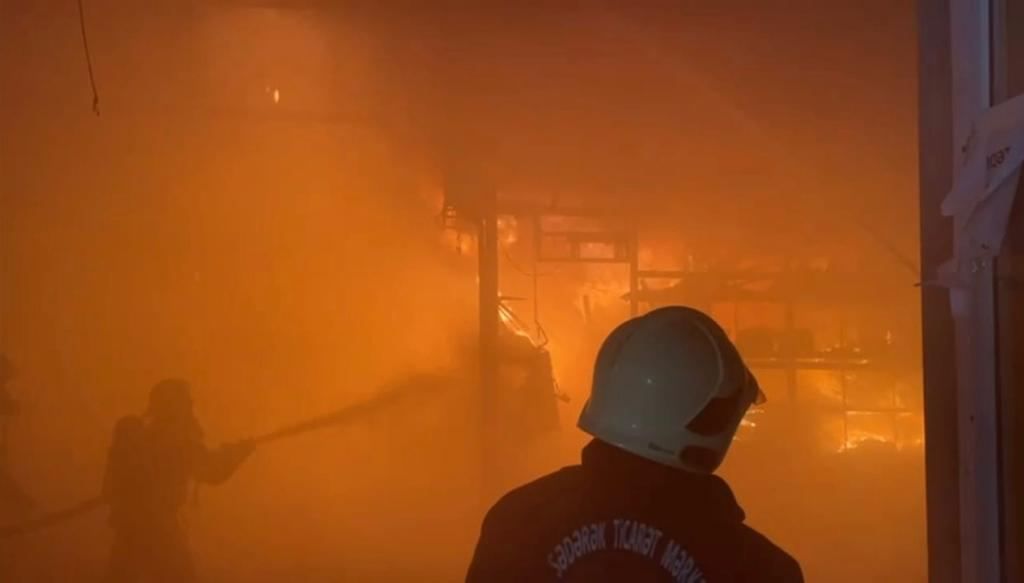 Three people were given help on the spot and two were hospitalized as a result of a fire that broke out at the Sadarak shopping center off Baku, Azernews reports.
According to the information, three people received immediate medical help, out of them one had smoke poisoning, the second had an injury to their left hand, and the third had an acute reaction to stress. Moreover, two people were admitted to the toxicology department of the Clinical Medical Center with smoke poisoning.
Baku City Emergency Medical Service at TABIB received a call about the fire at the Sadarak shopping center in Baku's Garadag district around 1822 (GMT+4) on January 8.
Thanks to the necessary and urgent measures taken, the fire was completely extinguished.
Deputy Minister for Emergency Situations Lt-Gen Etibar Mirzoyev, the fire department of the State Fire Protection Service, and the corresponding forces of the Special Risky Rescue Service, four ambulances were present at the scene.
During the fire, police officers detained two people attempting a robbery at one of the facilities.
The detainees falsely stated to the post-patrol officers that they were taking the household items out so that they wouldn't burn down.
Theft suspects were charged, while the investigation is underway.
---
Follow us on Twitter @AzerNewsAz