Official: Azerbaijan has good environment of partnership between journalism, government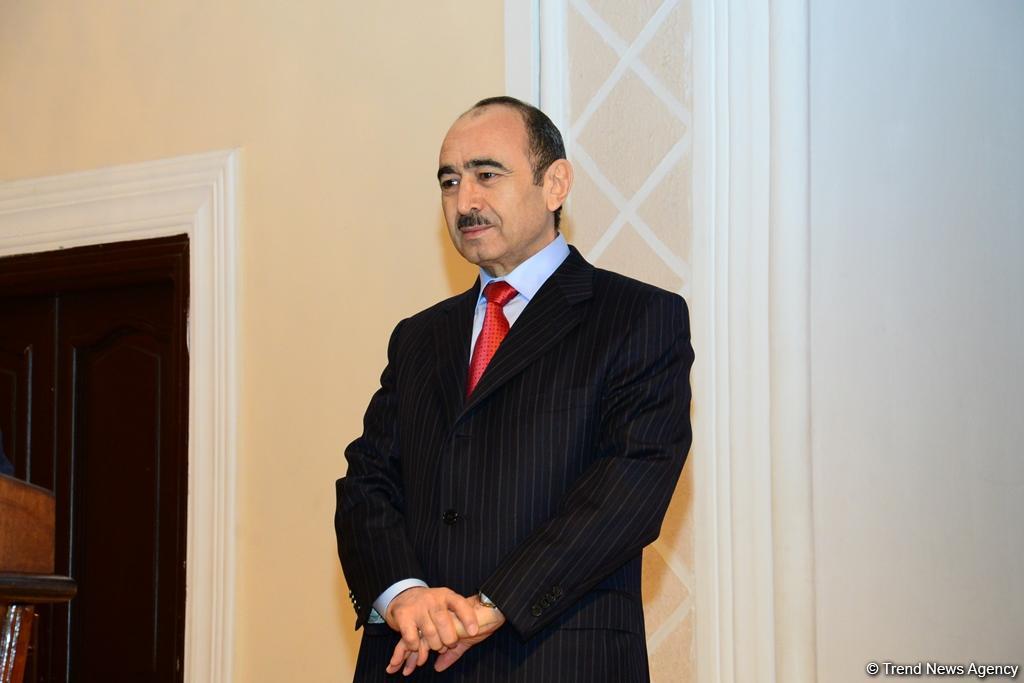 By Trend
Good environment of partnership between journalism and government has been established in Azerbaijan, Azerbaijani President's Assistant for Public and Political Affairs Ali Hasanov told the 7th Congress of Azerbaijani Journalists in Baku on March 10.
The democratic media traditions, the foundation of which was laid by national leader Heydar Aliyev, are successfully continued and developed in Azerbaijan, he added.
Hasanov emphasized that President Ilham Aliyev, who is a worthy successor of the national leader, continues to take care of journalists, fulfilling the state's commitments.
Further, he added that representatives of parties, who have unknown financial sources and who live best of all, have no right to criticize and blame.
"Today, a voting took place here," Hasanov said. "Regardless of what was said and who said it, there will be some individuals isolated from the Azerbaijani media who will try to form a negative opinion about the Congress, the newly elected composition and your journalistic activity. One shouldn't be afraid of this and look at it as at something unusual. As long as there is society, humanity, life, there will also be opponents, so look at them simply as at opponents, no matter in what form they express their opinion or hatred towards you."
"Try to act and respond according to the norms of journalism and the position of the Azerbaijani people, protect your rights," Hasanov said. "Do not succumb to external pressure, be it from a state or your colleague willing to oppose you, or anti-Azerbaijan forces, both inside and outside the country."