Azerbaijan's Foreign Ministry strongly condemns Istanbul attack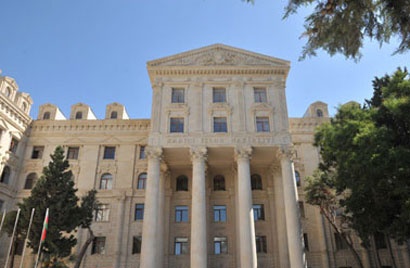 Azerbaijan's Foreign Ministry has condemned the terrorist attack committed in Istanbul, Turkey.
"We condemn in strongest terms the bloody terror act perpetrated in Besiktas region of Istanbul, which caused for many deaths and injuries," Azerbaijan's Foreign Ministry said in a statement.
"We convey our heartfelt condolences to the families who lost their loved ones as a result of this treacherous terror act, and the brotherly People of Turkey, share their sorrow and wish speedy recovery to the wounded," reads the statement. "We reiterate our solidarity with the brotherly Turkey."
"As a state suffering from terrorism, Azerbaijan firmly condemns all forms and manifestations of terrorism and supports the efforts of the international community in the fight against terrorism," the statement said.