Documentary on Khojaly screened in Florence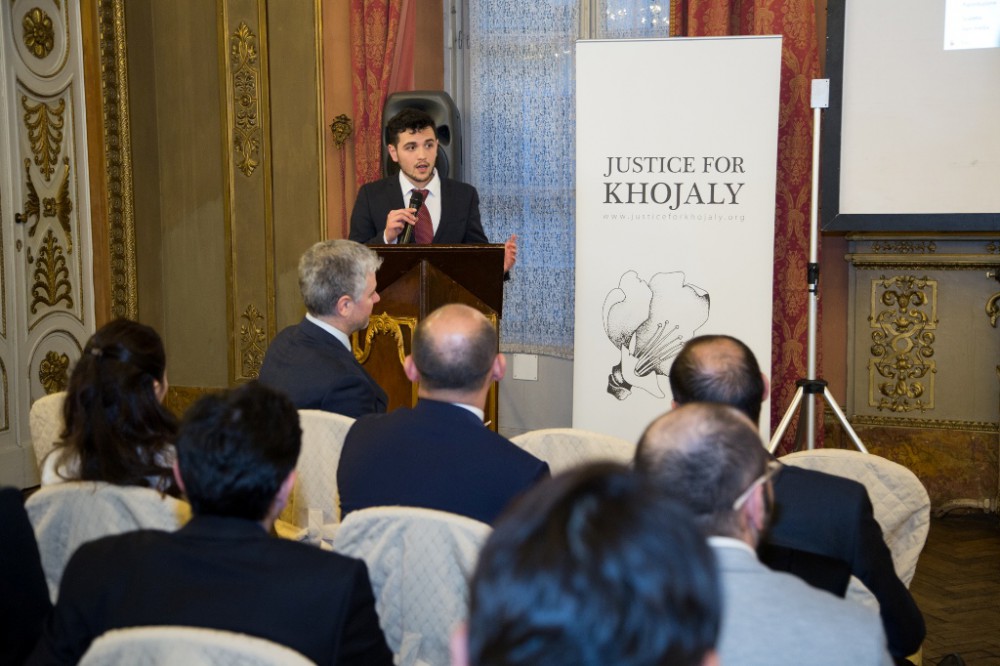 A ceremony to present the award winning documentary "Endless Corridor", produced directed by Aleksandras Brokas and narrated by Jeremy Irons has been held in Florence, Italy within the framework of the "Justice for Khojaly" International Campaign.
The event co-organized by the embassy of Azerbaijan in Italy and the European Azerbaijan Society (TEAS) the event brought together researchers, representatives of public, Azerbaijani students and the media.
Azerbaijan's Ambassador Mammad Ahmadzade recalled that the Khojaly Massacre was a terrible atrocity that occurred in February 1992. The ambassador expressed hope that European and international community would assist to resolve the conflict.
Endless Corridor follows two journalists, Lithuanian Richard Lapaitis and Russian Victoria Ivleva, on their return to Azerbaijan 20 years after covering the horrific Khojaly Massacre during the Armenian–Azerbaijani conflict over Nagorno-Karabakh. They journey to find the survivors they had first met in the aftermath of the Armenian attack. The accounts of both victims and perpetrators tell a dramatic story of the humanity and inhumanity of events in western Azerbaijan on 26 February 1992.
The film was presented in Istanbul, Ankara, Rome, Vilnius, London, Paris, Dublin, Berlin, Bern and Luxembourg in February as part of the Justice for Khojaly campaign, organized by Leyla Aliyeva, Vice-President of the Heydar Aliyev Foundation .
The premiere of the documentary was held on July 1, 2015 at the British Academy of Film and Television Arts (BAFTA). Gerald Rafshoon (US), a Grammy Award winner, and Aleksandras A. Brokas (Lithuania) are the documentary's producers.
---
Follow us on Twitter @AzerNewsAz