Azerbaijan's young virtuoso to give concert in Cannes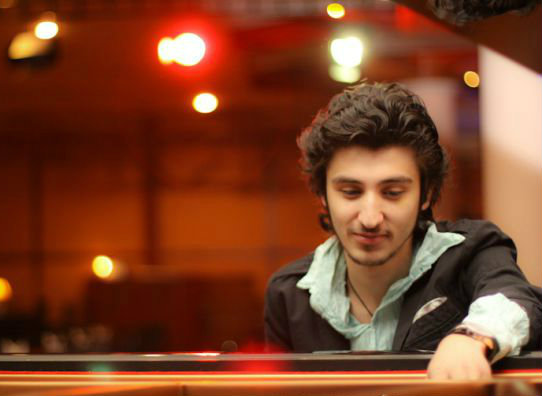 By Nazrin Gadimova
Azerbaijan's talented pianist Isfar Sarabski is set to give concert at Midem Festival in Cannes on February 1-4.
A musical band would accompany the winner of the 43rd Montreux Jazz Competition in the concert. It would be held with the support of the Heydar Aliyev Foundation. The band, including Isfar Sarabski on piano, Makar Novikov on double bass, Alexander Mashin on drums, Shahriyar Imanov on tar and ud, Umida Abasova and Osman Eyyublu on violin, Ilgar Rzayev on viola and Aleksey Miltikh on cello, will perform in Majestic Hotel's Diane salon on February 2.
Isfar Sarabski, who began playing the piano at the age of seven studied classic piano for eleven years at the Bulbul Music School. He graduated from Baku Music Academy. His early influences included Louis Armstrong and Dizzy Gillespie, while Keith Jarrett, Brad Mehldau, Bill Evans, Oscar Peterson, and the central figure of Azerbaijani jazz Vagif Mustafazadeh have inspired Sarabski to compose his own music.
Azerbaijan's honored artist, Sarabski won the Solo Piano Competition of Montreux Jazz Festival in 2009. Along with this triumph, he also performed at the SildaJazz Festival in Norway, and at the Muzenergo Festival in Russia. Sarabski was invited to play again at the Montreux Festival as a guest in 2010 and 2012, and his concert on July 1, 2012 required an exceptional responsibility, since his newly-formed trio (with Makar Novikov on bass, and Alexander Mashin on drums) performed directly after Chic Corea and Bob McFerrin.
He also received awards at "Stars of Issyk-kul" International Classical and National Music Festival in Kyrgyzstan in 2004.
Enrolling Berkeley College of Music in 2011, at the same time, he regularly performs in the Baku Jazz Centre, which hosts concerts every evening, and at the Baku International Jazz Festival, which has hosted a range of international and Azerbaijani performers, including Billy Cobham, Joe Zawinul, and Herbie Hancock.
The Isfar Sarabski Band explores the relationship between Jazz and Azerbaijani Mugham, which is one of the reasons of increased popularity of jazz in Azerbaijan. Indeed, in this ancient and mysterious genre, also based on improvisation, the main role belongs to the soloist, and his virtuosic performance. With this project, Isfar Sarabski follows the footsteps of Vagif Mustafazadeh, who built a unique synthesis of Mugham melody and shaped it with the sharp rhythms and harmonies of jazz, creating one of the most organic art fusion of East and West.
The Midem Festival, which has been held in France since 1967, is a significant event in the music world, the place where music makers, cutting-edge technologies, brands and talents come together under one roof to source, sell and sign new music, digital solutions and innovative ideas. The event annually brings together world-famous companies and professional musicians, who meet in order to expand their activities.
The last year's festival was attended by over 6400 and 3000 representatives of companies. Moreover, the festival, which holds professional trade fairs and concerts, award the best musician the "NRJ Music Awards" prize.