Outstanding carpet designer who revives Azerbaijani carpet weaving [PHOTOS]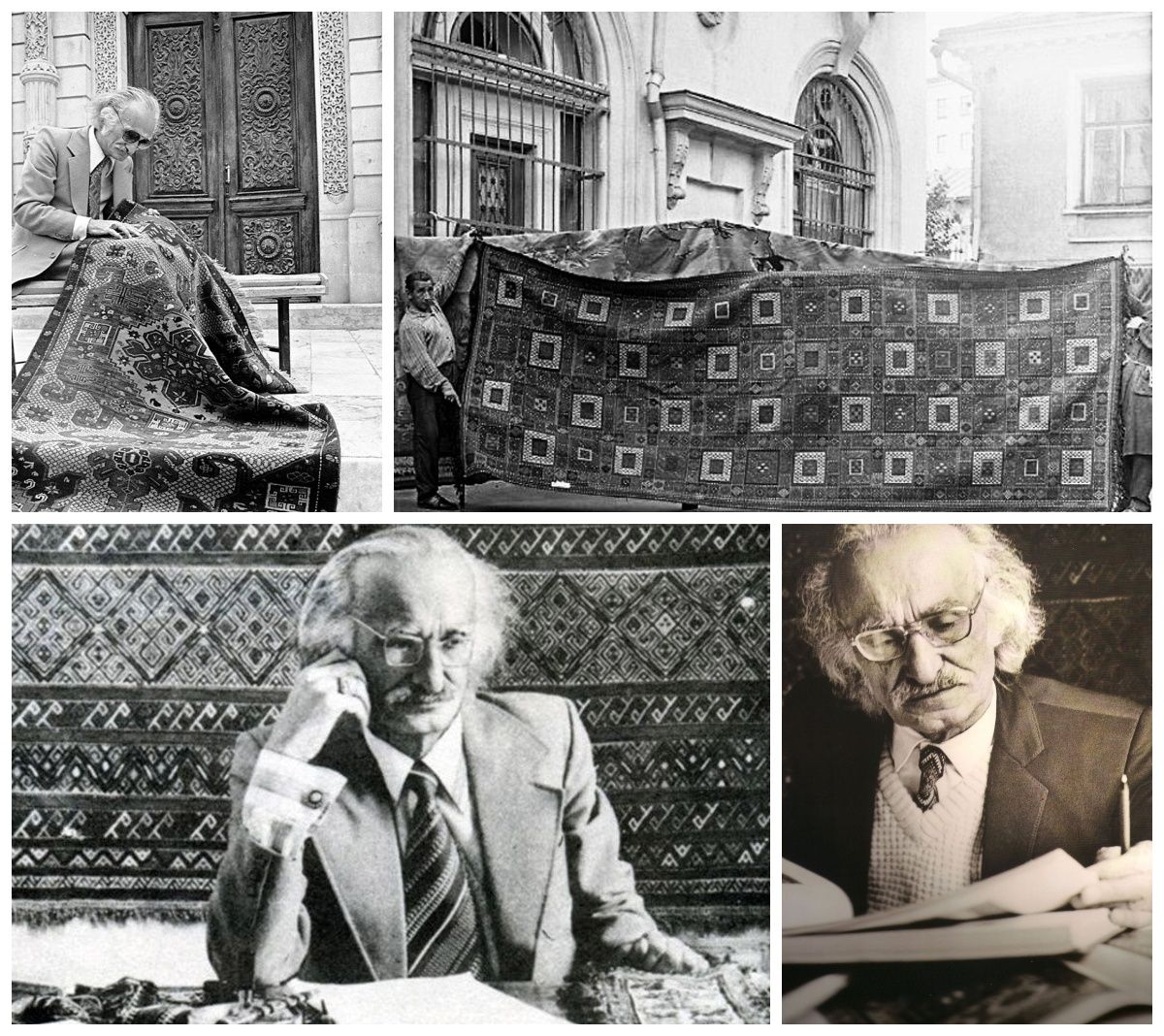 Latif Karimov's contributions to carpet art in Azerbaijan are immeasurable. Thanks to his passion and creativity, the renowned carpet designer elevated the craftsmanship and technical aspects of carpet weaving.
Through his experimentation and innovation, he introduced new dyeing techniques and colour combinations, enhancing the visual appeal and durability of Azerbaijani carpets.
This year marks the 117th anniversary of the birth of the outstanding carpet designer.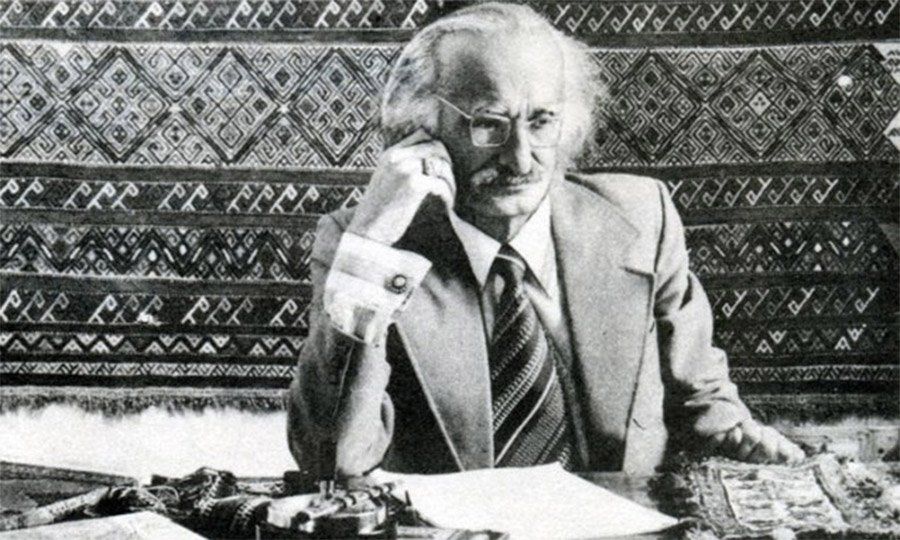 Born in the city of Shusha in 1906, Latif Karimov dedicated his life to preserving and advancing the traditional carpet weaving techniques of Azerbaijan.
Growing up in a family with a rich heritage in this craft, he was exposed to the intricacies of carpet design and production from an early age. His passion for carpets was natural, since his mother was a carpet weaver.
Soon, he learned the traditional techniques and mastered the art of knotting, dyeing, and weaving.
In 1929, Latif Karimov organised carpet weaving courses at a carpet factory in Shusha. Furthermore, he expanded his activities by creating similar courses in Guba and Baku.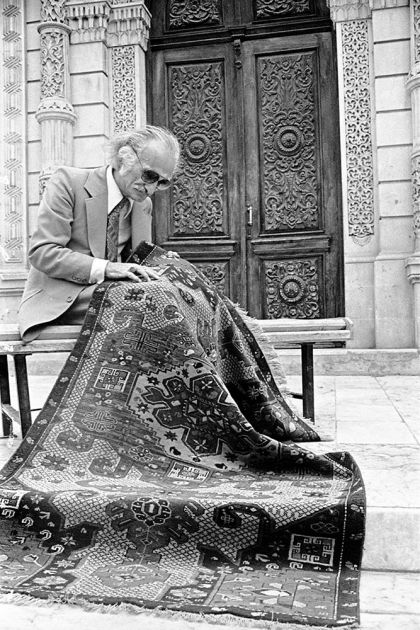 Apart from carpets, Latif Karimov successfully designed jewellery, wood carvings, and the interior of buildings.
His first personal exhibition (1954) displayed stunning carpets, architectural decorations, wood carvings, porcelain vases, jewellery, and graphic drawings.
In 1954, he organised his first personal exhibition, which displayed carpets, architectural ornaments, wood carvings, china vases, jewellery, graphic items, etc.
Between 1961 and 1983, Karimov published a three-volume book on the history, development, and structure of Azerbaijani carpets.
The book included the results of the carpet designer's 35 years of research on oriental carpets and illustrated more than 1,300 varieties and elements of carpet ornaments.
This book immediately became a bestseller among many collectors and specialists in oriental rugs. In 1983, the second and third volumes of this book were published.
Karimov's enthusiasm and notable achievements led to the establishment of the Azerbaijan Carpet Museum in 1967, the first one of this kind in the world.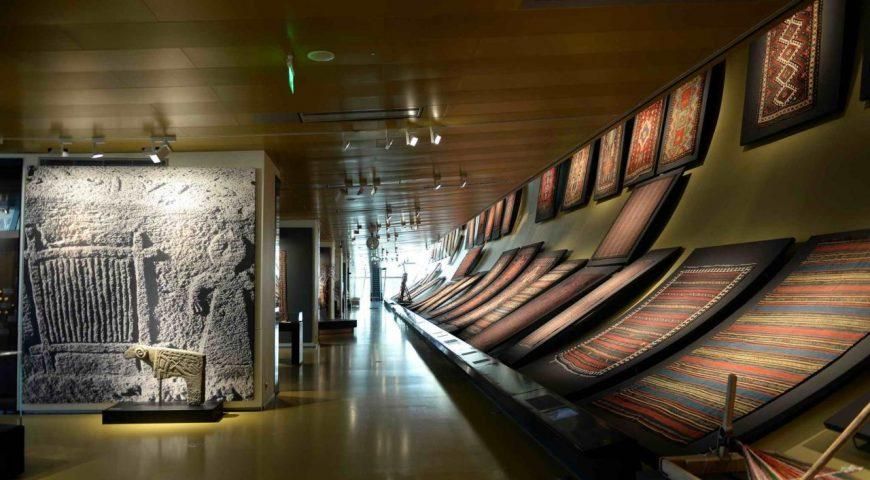 In 1991, the Carpet Museum was named after Latif Karimov. Over 14,000 exhibits of the finest Azerbaijani carpets are on display at the museum.
In 2019, the museum received national status for its significant contribution to the popularisation and promotion of Azerbaijani carpet weaving art.
Throughout his career, Karimov focused on reviving and preserving ancient carpet patterns and motifs that were in danger of being lost over time.
He delved into extensive research, studying historical manuscripts and collaborating with renowned carpet experts and historians. This dedication to understanding the roots of carpet art allowed him to breathe new life into traditional designs, ensuring their continuity for future generations.
Latif Karimov gave Azerbaijani carpets a second life in the true sense of the word and did a great job of popularising them on a global scale.
Karimov's loyalty and dedication to his vocation have not gone unnoticed. He has received numerous awards and accolades throughout his career, including the title of Honoured Art Worker of Azerbaijan.
His magnificent carpets have been showcased in exhibitions and museums around the world, further solidifying his status as a true ambassador of Azerbaijani culture.
Today, Karimov's legacy lives on through the numerous students he has mentored and inspired.
He has dedicated his time to teaching and passing on his knowledge to future generations of carpet weavers, ensuring that the art form continues to evolve.
---
Laman Ismayilova is AzerNews' staff journalist, follow her on Twitter: @lmntypewriterrr
Follow us on Twitter @AzerNewsAz