Two days left until Salvador Dali's exhibition in Baku [VIDEO]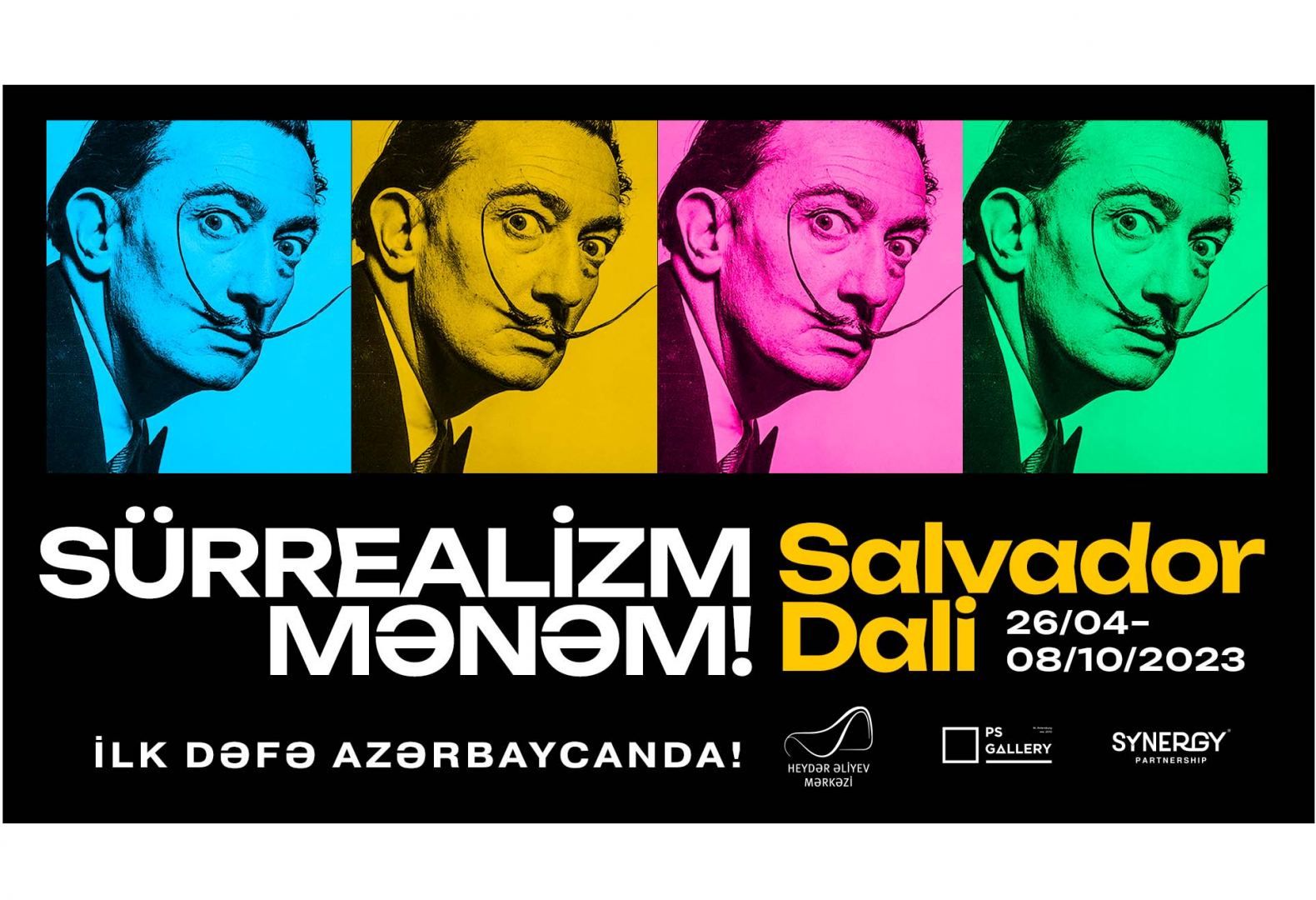 Two days left until Salvador Dali's exhibition in Baku!
For the first time in Azerbaijan, Heydar Aliyev Center will open an exhibition "Surrealism is me" by Salvador Dali, known as one of the most recognized artists of the 20th century, Azernews reports.
The openning of the exhibition is scheduled for April 26. The exhibition will be open for the public from April 27 to October 8. Ticket sales will start at the box office of the Heydar Aliyev Center from April 27.
The exhibition will feature Salvador Dali's graphic works, glass and bronze sculptures, as well as multimedia resembling "lively canvases" will be demonstrated for the first time in Azerbaijan.
The art pieces to be presented at the Heydar Aliyev Center are one of the largest collections of Salvador Dali's original works in the world.
This unique project will take visitors into the artist's world. The multimedia zone where those images will "come to life" will make you feel the world of Salvador Dali more deeply.
Initiated by Azerbaijan's "Synergy Partnership" company and the well-known Russian "PS Gallery", the exhibition will also demonstrate surreal objects created from glass and original photographs of the artist.
Each of Dali's art works is not only a masterpiece of graphic art, a manifestation of innovation and a unique author's approach, but also a whole story.
Once upon a time Dali received an order from the Italian government to illustrate the famous " The Divine Comedy" of Dante Alighieri. The order was then canceled following the Italian society's objections to the creation of the illustrations for the Italian poet's work by the Spanish artist.
However, Dali, who since childhood loved the works of Dante, didn't stop working. This work lasted 10 years, and over that time the artist created 3,500 samples, which helped to achieve an unusual effect.
Possessing a unique talent, Salvador Dali had a different view of the world. He loved to experiment with space, shape and color. His masterpieces were made in the genre of surrealism, and the artist himself was one of the brightest and most famous representatives of this art direction.
Salvador Dali's art pieces are kept in the largest museums in the world and are considered classics of surrealism. The artist's works change people's perception of art and encourage them to tune in to their own feelings.
There is no doubt that the opening of the "Surrealism is me" exhibition at the Heydar Aliyev Center in Baku will be a landmark cultural event of the year and a real gift for art lovers.
---
Follow us on Twitter @AzerNewsAz